I haven't done a compilation of #wiwt in a while so I'll try to start the ball rolling again and hopefully keep up with the momentum!
Last month, I went down to
Love & Bravery's
Bugis outlet to pick out a variety of outfits which dressed me for a wedding dinner, weekend outings and styles suitable for both casual and events.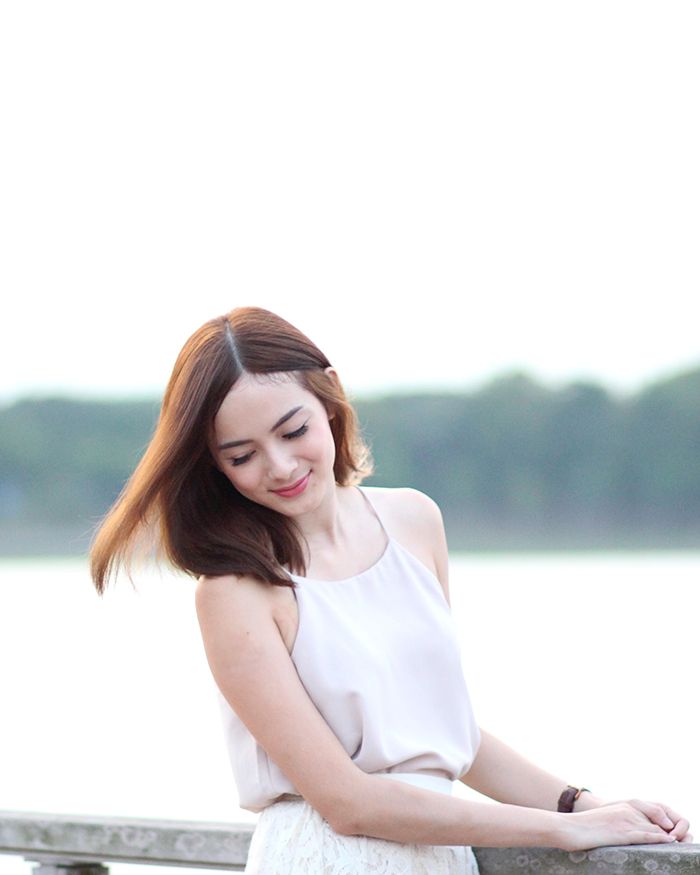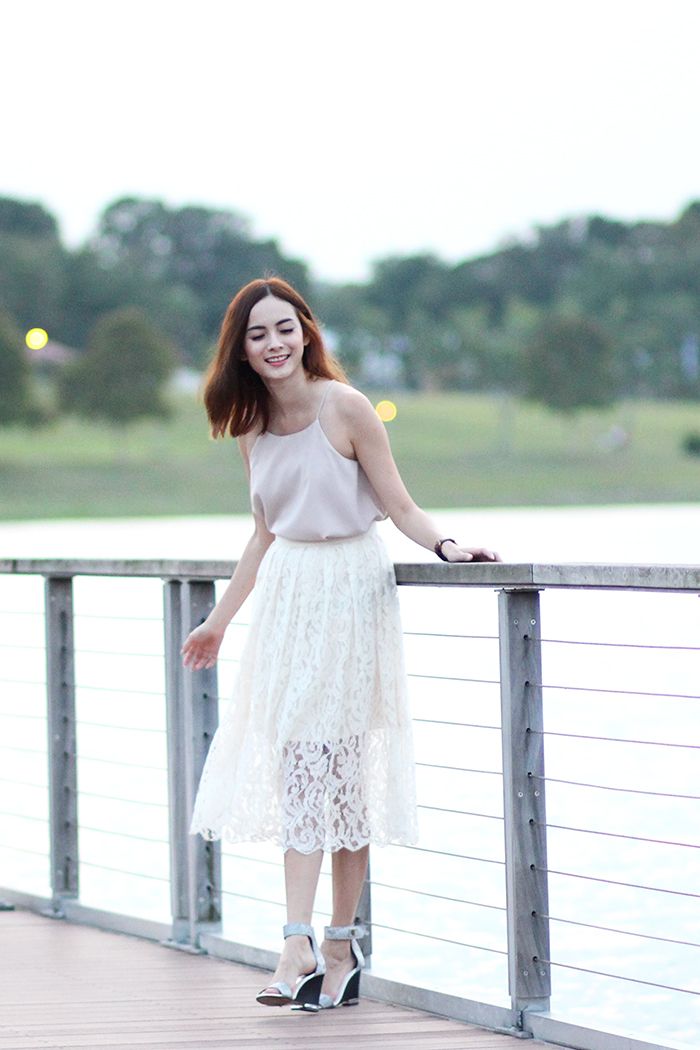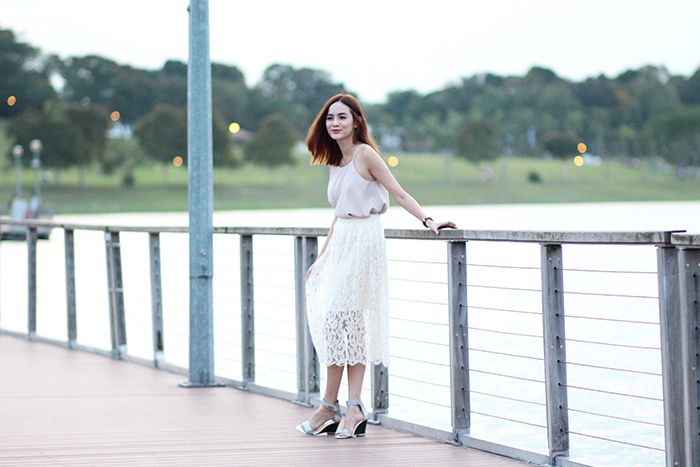 Wedges from Dorothy Perkins
Nude and cream are one of my favourite combinations for a soft, girly look for a date with my man.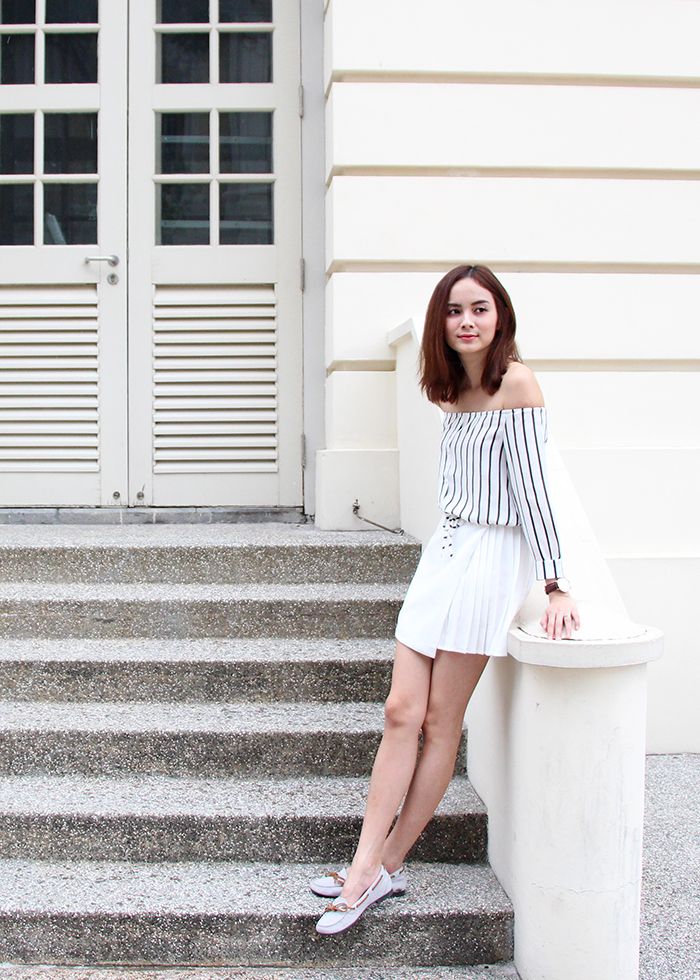 Off-shoulder Top from TTR
Loafers from ECCO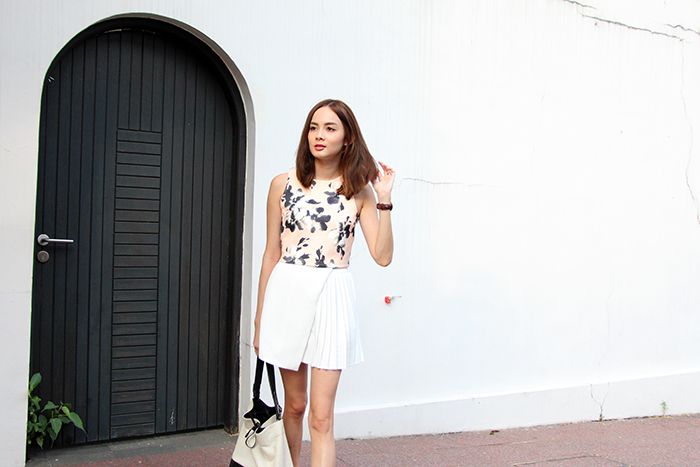 Floral Top from One Daisy
Shoes from Taobao
Bag from Celine
I wore the Tennis Wrap Skirt on more than one occasion because I find it really easy to go with all my tops. I tried minimalist sporty with an off-shoulder top and then floral casual, both suitable for day-to-day errands.
Bag from Chanel
Shoes from LB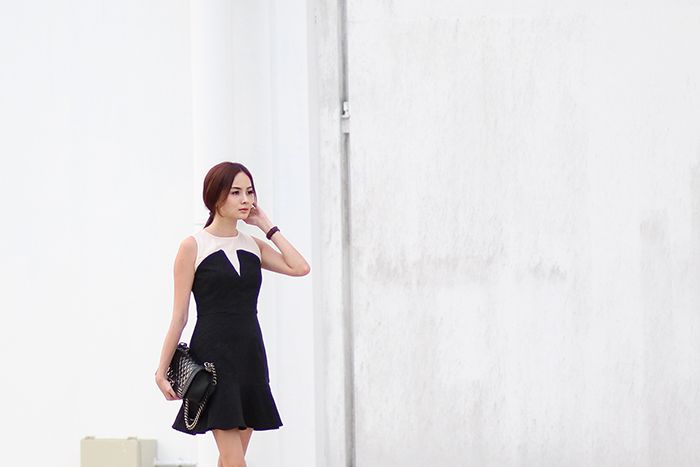 Bag from Chanel
Shoes from Seoul
I always love a flirty little dress that gives me the flexibility on dressing up or dressing down. I wore this to meet Yoon Eun Hye at the L'oreal media conference then for dinner with H on another day!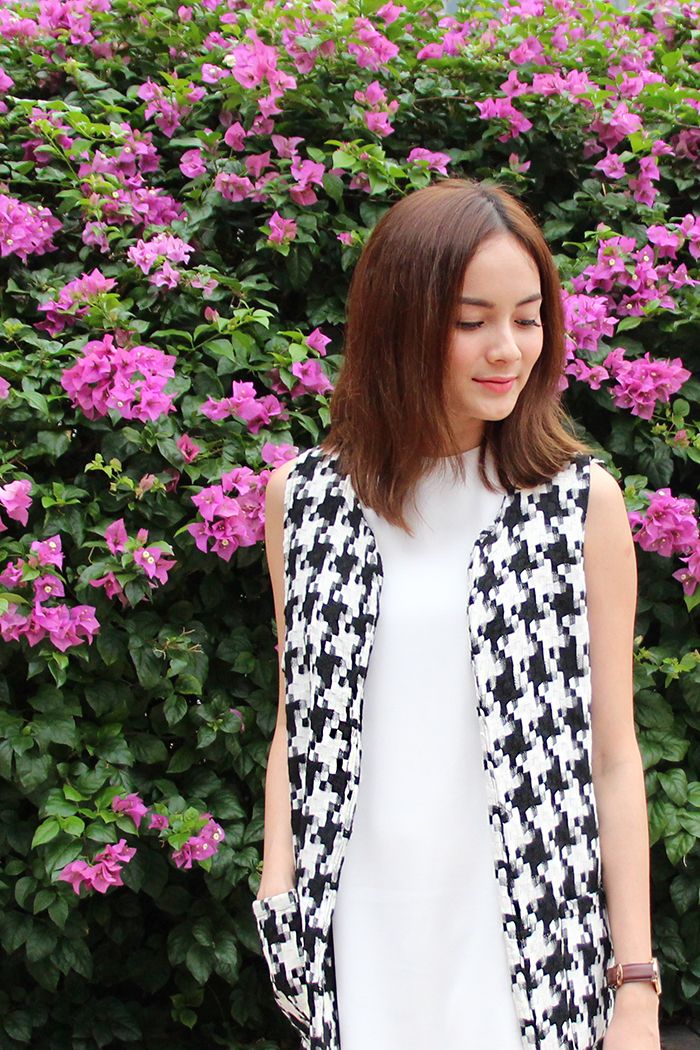 TTR Swing Dress
Shoes from ECCO
I am a big fan of vests and I sincerely wish SG's weather can be a little kinder so I can actually wear my outer wears and not perspire a bucket. Love the length, timeless design and colours of this piece. Not to mention, the pockets are the best accessories for picture-taking!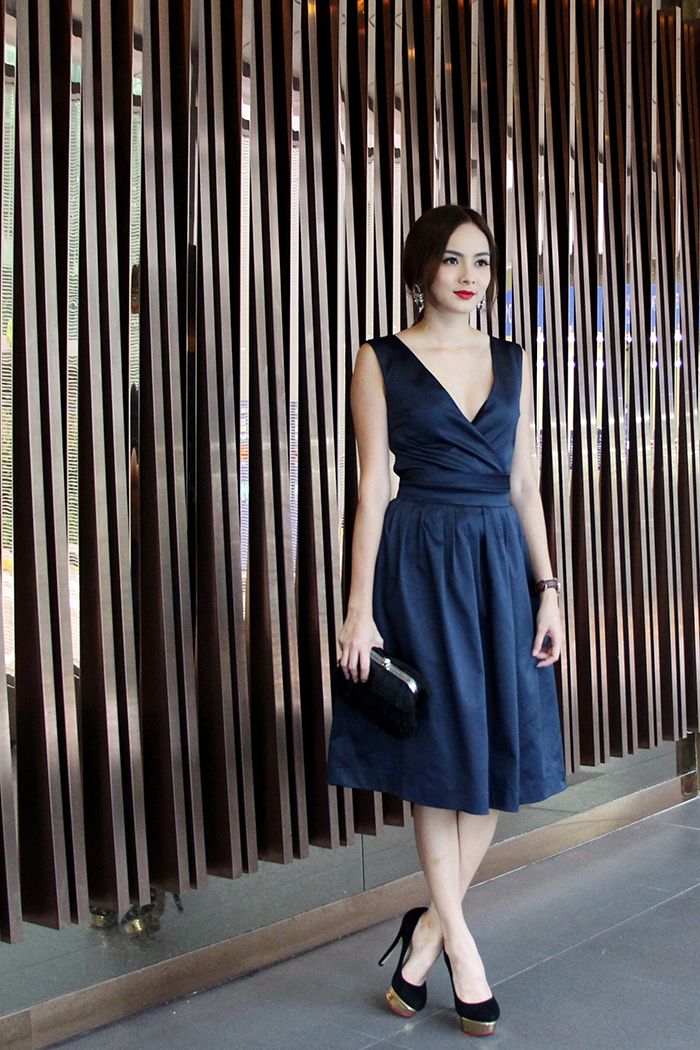 Clutch from ASOS
Shoes from Taobao
Earrings from Taobao
The luxurious fabric and elegant cutting make this the perfect evening dress to wear to a dear friend's wedding.
Also, cart out with "jessicaxlab8" for 8% off your LAB orders. Happy shopping! :)