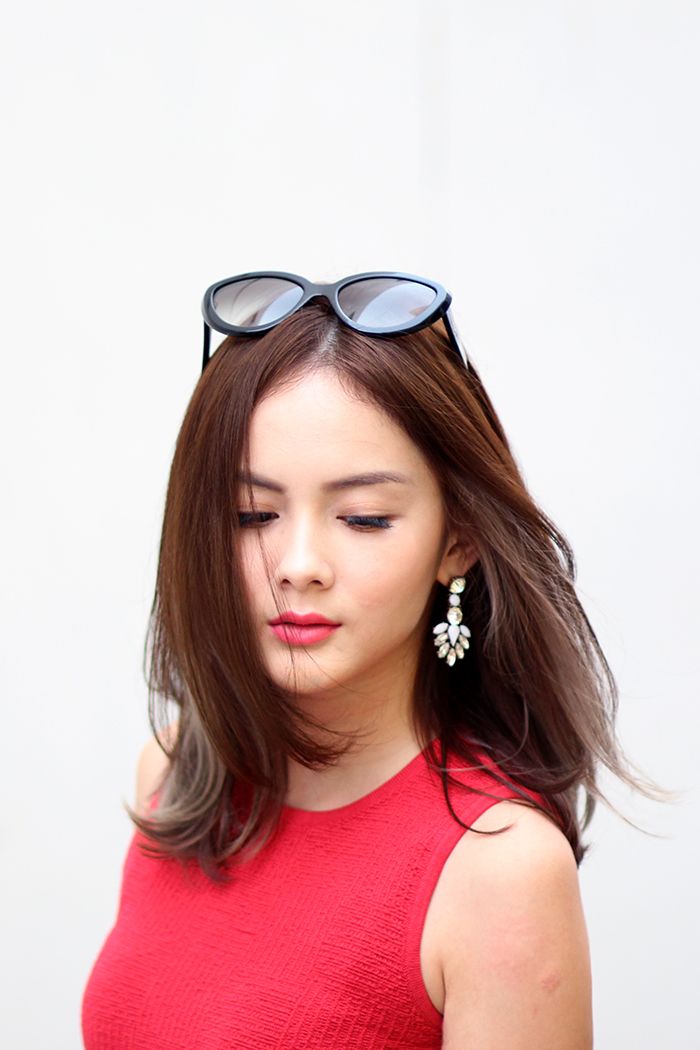 Every 2-3 months, I'll visit Elva at Pro Trim JEM for a new hair colour because by then, the original colour would've faded and it always looks a little orange-brown on my hair no matter what colour I dye, and hair treatment at least once a month! Whenever possible, I will go for a hair wash at the salon as well because
1) I loveeeee the head massage, and
2) I think I'm not thorough enough when I wash my hair and the oil/dirt accumulates which can cause quite a lot of hair loss.
So this month I decided to have some ash grey in my hair!!
I actually saw some pictures of the colour while surfing and immediately texted my excitement to Elva who was just as excited as I am because I am finally going out of my comfort zone haha!!
I have always been quite conservative with my hair colour choices so it is always dark brown, medium brown, ash brown...whatever shades of brown there are, name it and I've probably had that before. So apparently Tino (@ 313 Pro Trim) and Elva were shocked that I am actually okay to bleach my hair to achieve the desired ash grey haha. All that was on my mind was, if not now then when??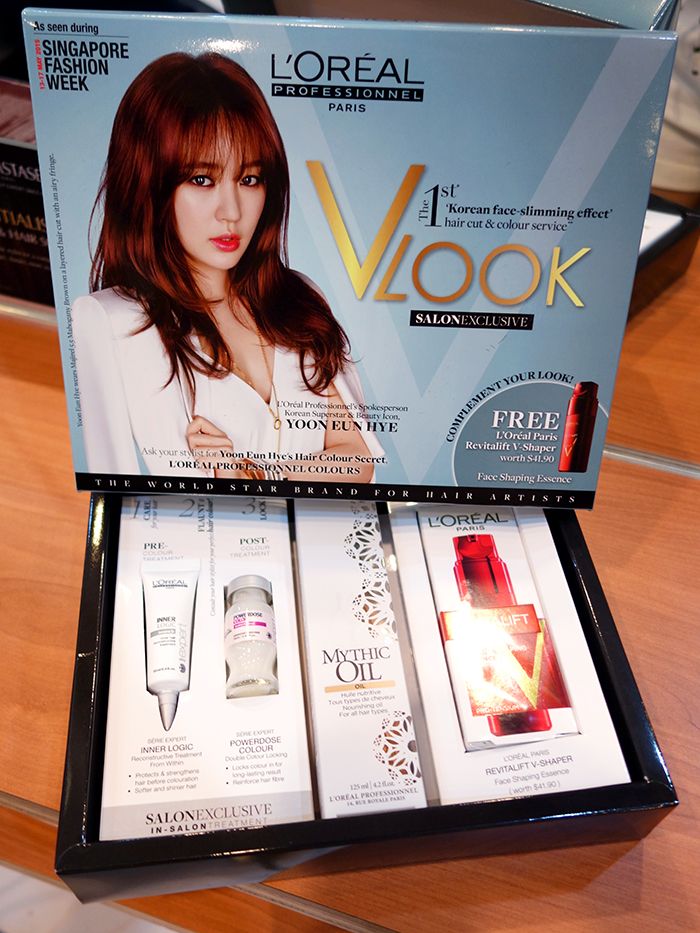 Elva already had it all planned out for me when I arrived at Pro Trim JEM. She was gonna use the new VLook technique by L'oreal to colour my hair. I have actually already heard of this new technique during Singapore Fashion Week in May but I thought VLook actually meant achieving a V-shaped face with the help of a haircut. Who would've thought the way you have your hair coloured could give you a defined and smaller face shape!
There are in-salon pre and post treatments available in the VLook package, as well as a bottle of Mythic Oil to bring home!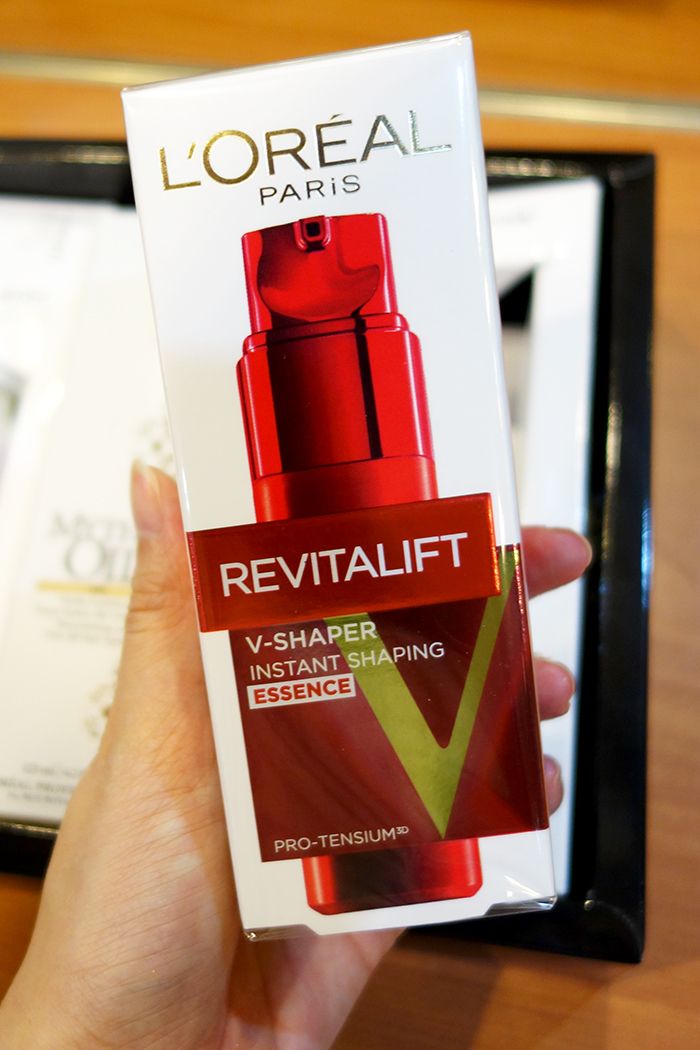 Not only that, I also got a bottle of V-Shaper Essence for my face!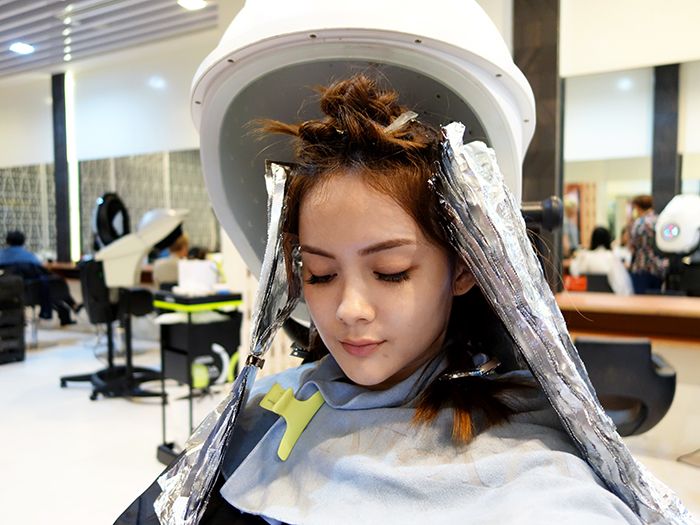 We started by bleaching a V-shaped portion of my hair because there's no other way to achieve the shade of ash grey I want if I don't bleach.
I was a little horrified when I saw that streak of gold after bleaching :O
Thankfully that didn't last long!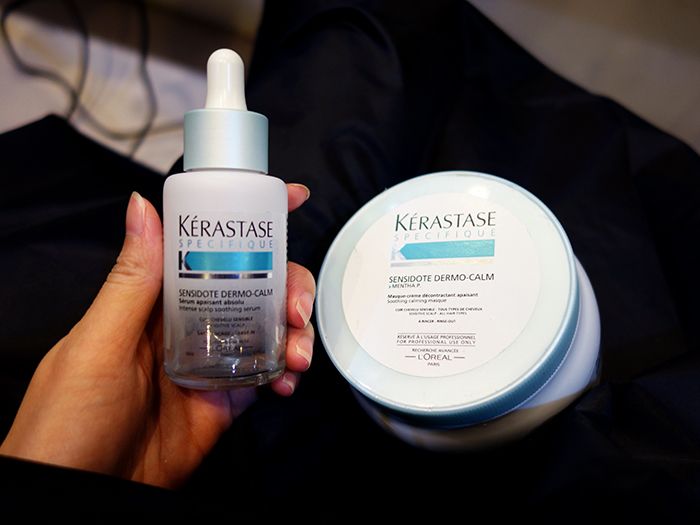 I did the Keratase Scalp Treatment after my colouring. This treatment soothes and calms the scalp after such an intensive session, at the same time, giving me silky and smooth hair :)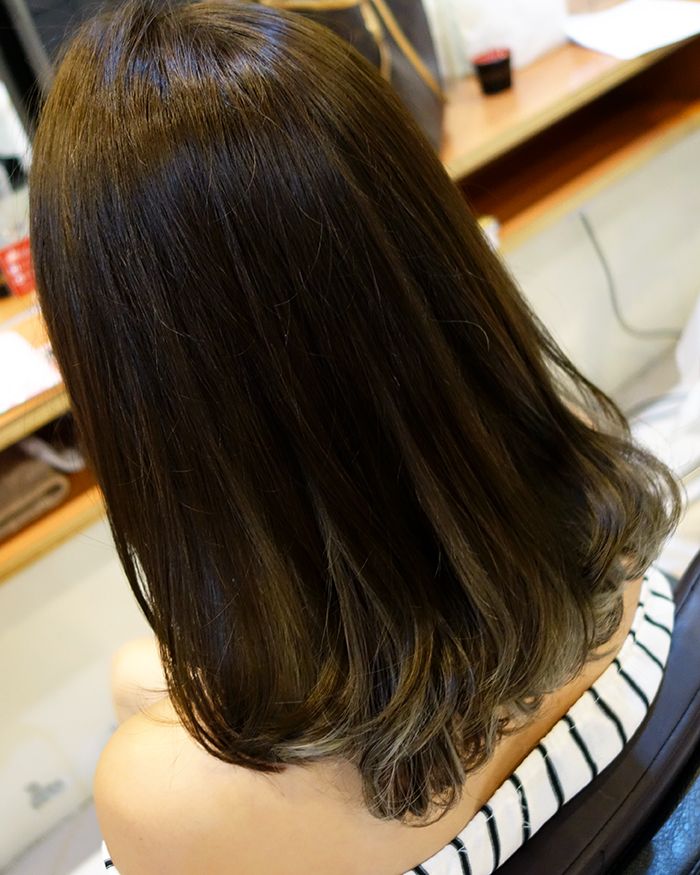 The greys are all hidden!!
Got my favourite photographer (H) to help me take some pictures the next day!
It is honestly very well-hidden and subtle. If I didn't tuck my hair behind my ears or if you're not walking behind me, you probably wouldn't notice it.
I know I look like I've aged overnight and H even called me "姑姑" hahaha you know 杨过and小龙女?? HAHAHA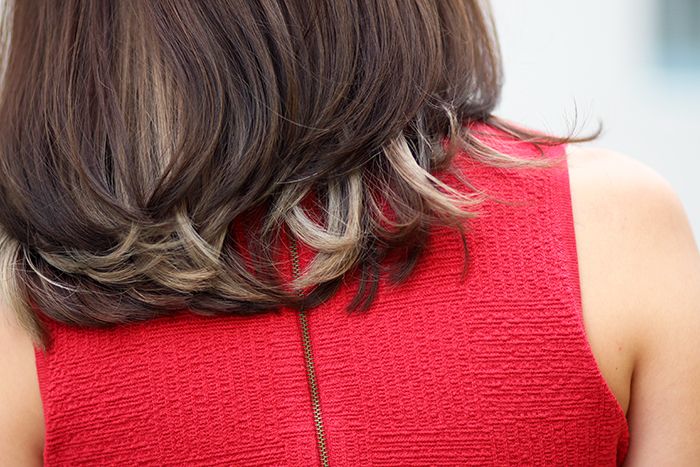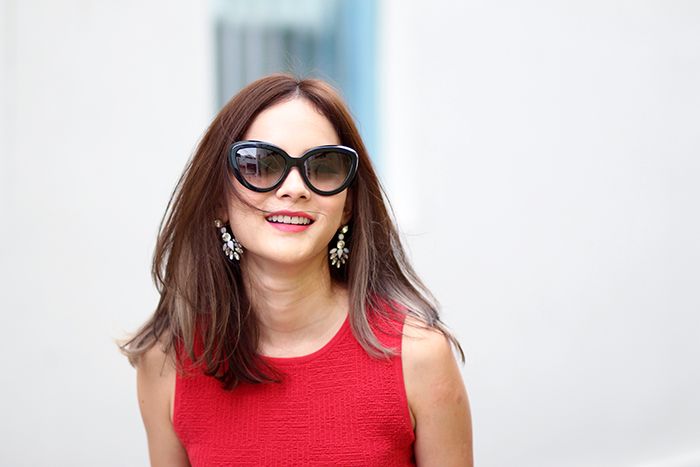 Hehehe I loveeeeee it :D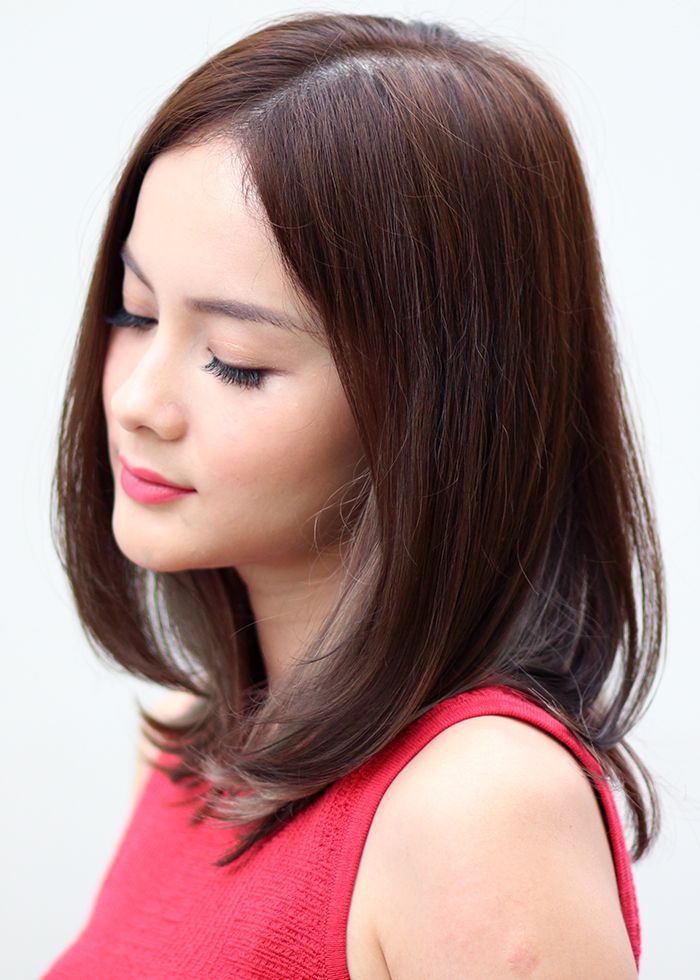 Also got a new set of eyelashes extensions at
Dreamlash
! On my lashes this month is the "Diamond Wink Lash" which features diamond silk lashes with thinner ends which give a more natural and softer look! Not as dramatic as what I normally do so this was a refreshing change!
If you are interested to try out "Diamond Wink Lash", quote my name at
Dreamlash
to enjoy the trial set at $50 for up to 60 strands of eyelashes. Top-up is available for 100 strands and above. You can call 6884 8019 to enquire! :)