On the first Saturday of July, H and I had a small housewarming party and invited around 30 friends over. We had our food catered from
Neo Garden Catering
and a dessert table by
Creme Maison Bakery
. There was too much food and everything was delicious!! In between entertaining our guests, I was stuffing myself silly because everyone came up to me and told me they like so-and-so dish or such-and-such dessert. Of course I had to give them all a try for myself! In a nutshell, I lost count of how much I've eaten that afternoon haha.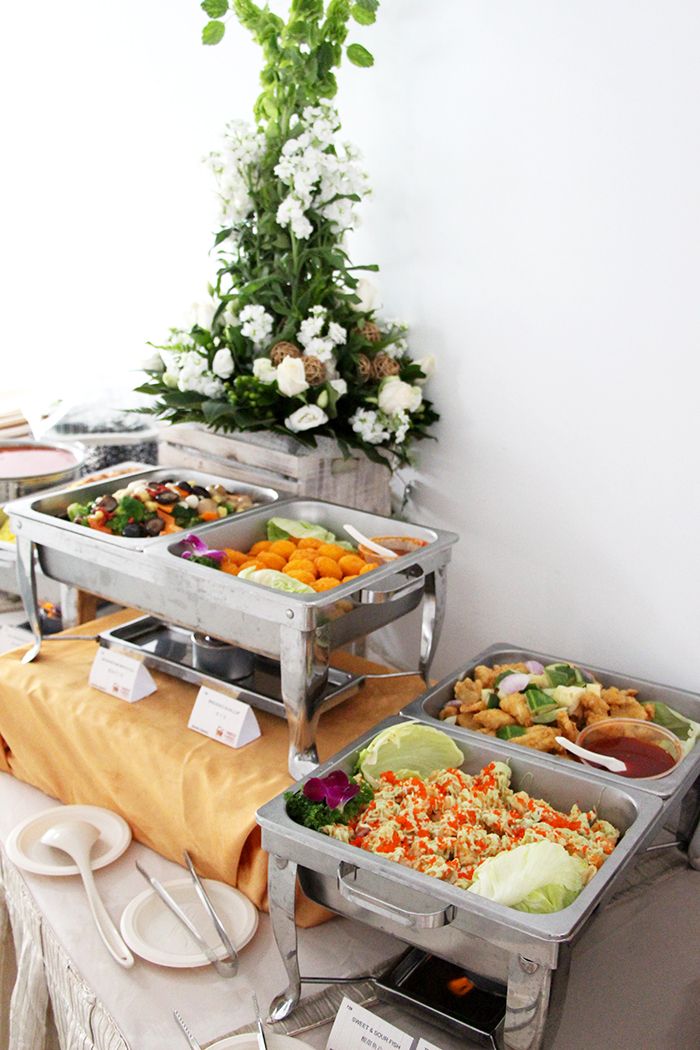 We had a total of 11 dishes which included:
- Thai Pineapple Fried Rice
- Sweet and Sour Fish
- Wasabi Prawn Ball
- Signature Curry Chicken
- Mushroom Broccoli
- Chicken and Mutton Satay
- Breaded Scallops
- Mini Chocolate Eclairs
- Honeydew Sago
- Lychee (Cordial Drink)
- Nonya Laksa DIY Station
Opted for the wasabi prawn ball (not spicy by the way) instead of the cereal prawns 'cause I didn't think the guests would want to peel prawns at a housewarming party and these didn't disappoint. Ebiko never goes wrong ;)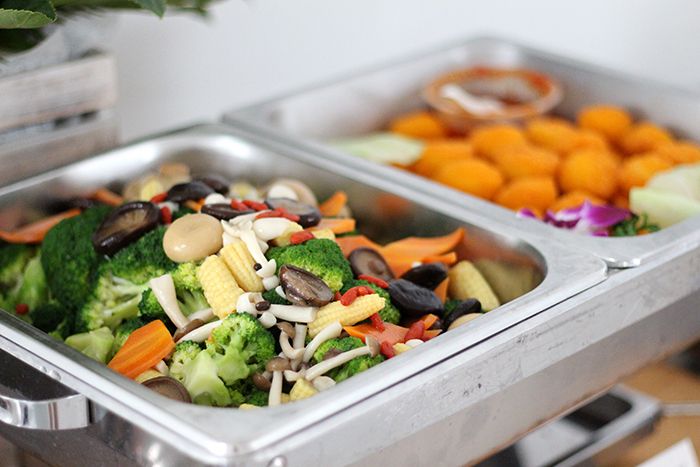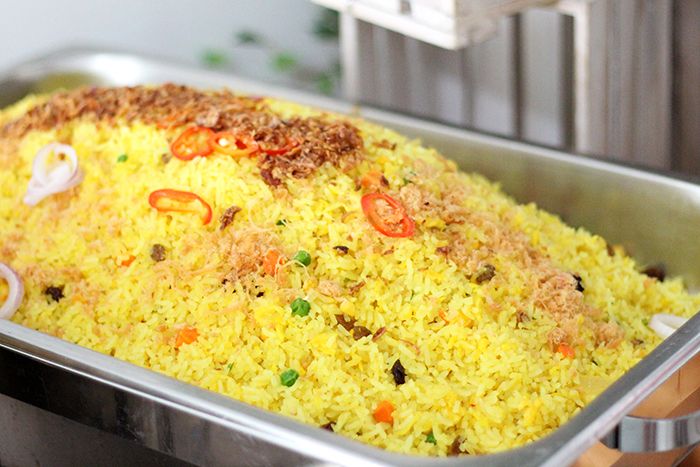 The Pineapple Fried Rice was damnnnnn good by the way! I loved it so much I had two servings...with the absolutely yummy curry sauce. YUMS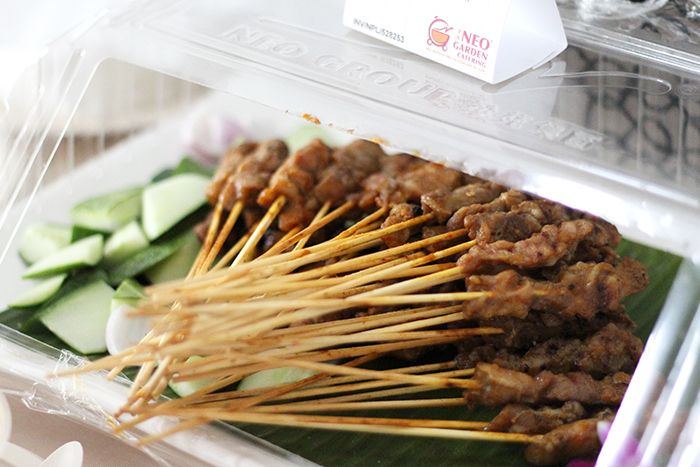 Our friends loved the satays so much they were completely wiped out (one of them even dabao-ed the few sticks left)!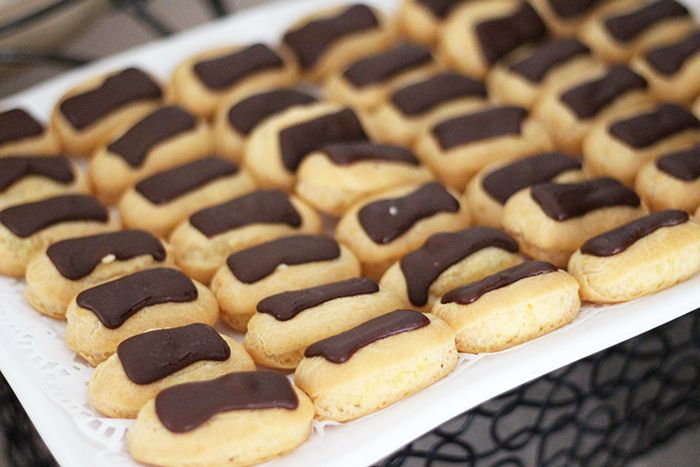 These bite-sized chocolate eclairs were a joy to eat! They weren't too sweet or too creamy, and I love the fluffy pastry.
The DIY Nonya Laksa station! I love the concept 'cause I can choose to omit bean sprouts from my bowl.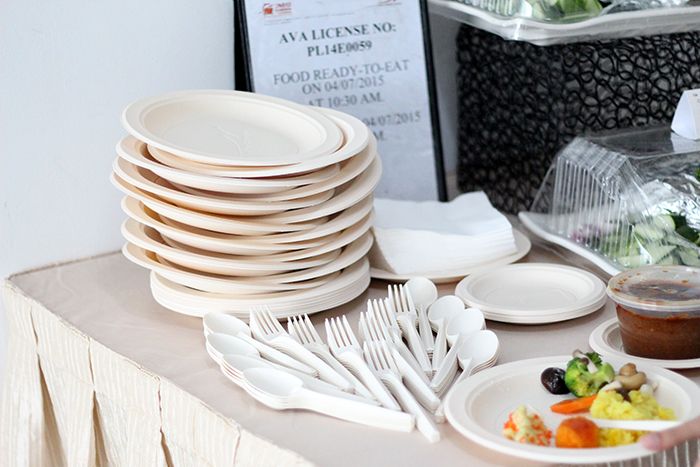 Hehe my nephew had refills of the pineapple fried rice!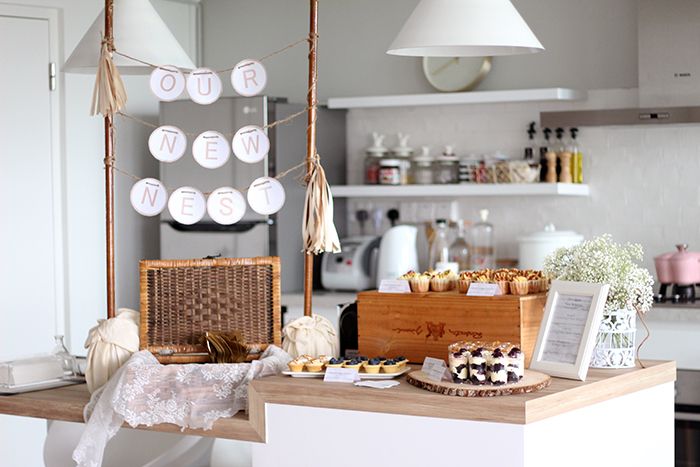 We had a small dessert corner set-up at our kitchen island by
Creme Maison Bakery
. It was so pretty *heart-eye emoticonsssss*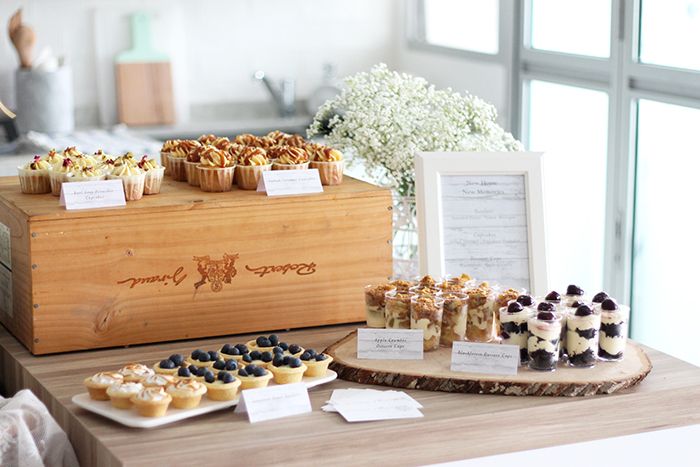 It was catered for 25-30 pax and the rest of the desserts were kept in the refrigerator for top-up :)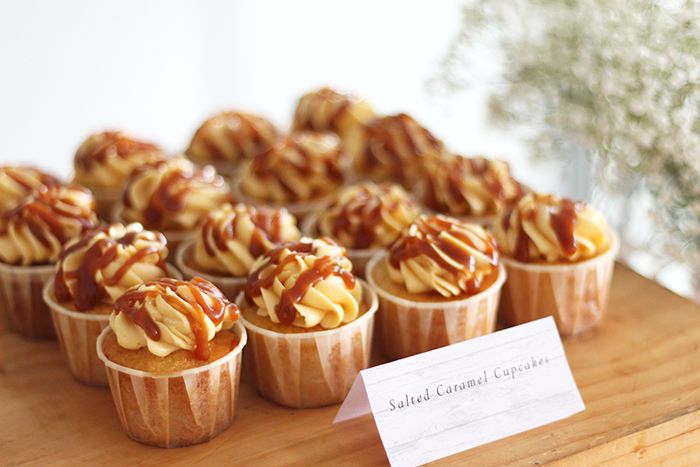 Everyone's favourite - Salted Caramel Cupcakes. They were moist and sweet, just the way I like them!
My friends were crazy about the Blackforest Dessert Cups so I gave it a try and wow, super rich chocolate cake that keeps you wanting more. *thumbs up*
It was a really fun afternoon having a small group of friends over but boy, the before and after party cleaning-up was mad tiring! Actually no, entertaining guests was
just
as tiring. After the last guests left, H and I collapsed on the sofa and napped for 2 hours before I woke the both of us up 'cause I was hungry lol. And we heated up a bowl of nonya laksa each, a plate of pineapple fried rice + curry chicken we kept aside for dinner from the catering ;) It was such a good meal!