Last month, I went on an adventure to East Java, Indonesia. I say adventure because my previous holiday trips consist of stuffing my face with local street delicacies, sightseeing, shopping of course, or just spent doing nothing in particular at a resort. So far, most of my trips have been very relaxed, no dry tangled hair or sands in the shoes kind...until this trip to East Java. Okay, I might've made it sound a little scary but that's really far from the truth. I could condition my hair daily and still spend half an hour on my skincare routine so it's not as adventurous as what you'd imagined hahaha.
Day 1: SIN - Bali - Bangyuwangi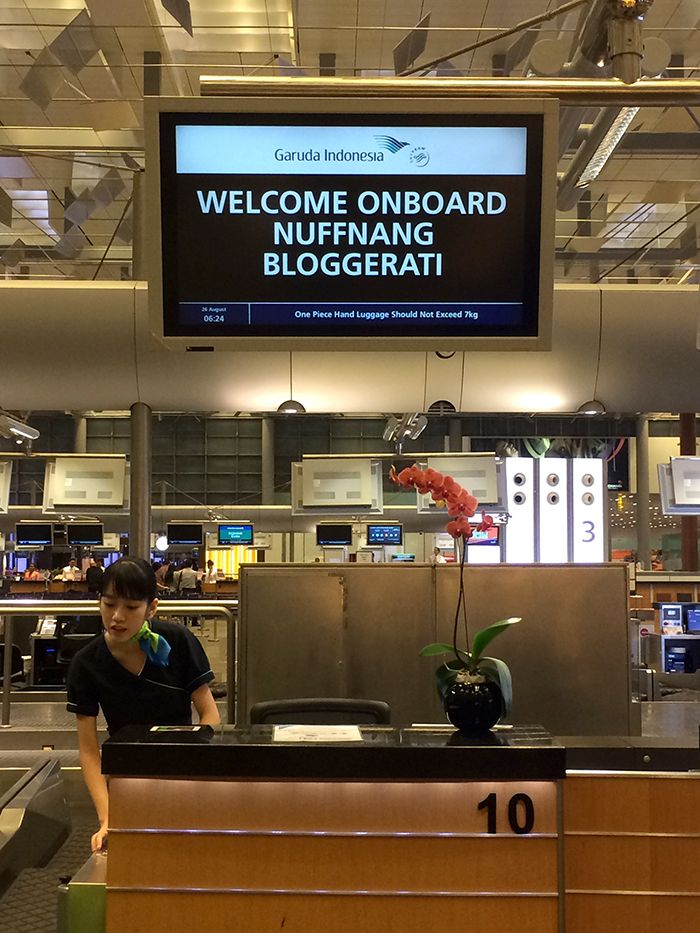 I was already at Terminal 3 on a Wednesday morning at 6am, sleepy-eyed, having slept for only 2-3 hours the night (or rather, morning) before (as usual haha). And that's our special
Garuda Indonesia
check-in counter!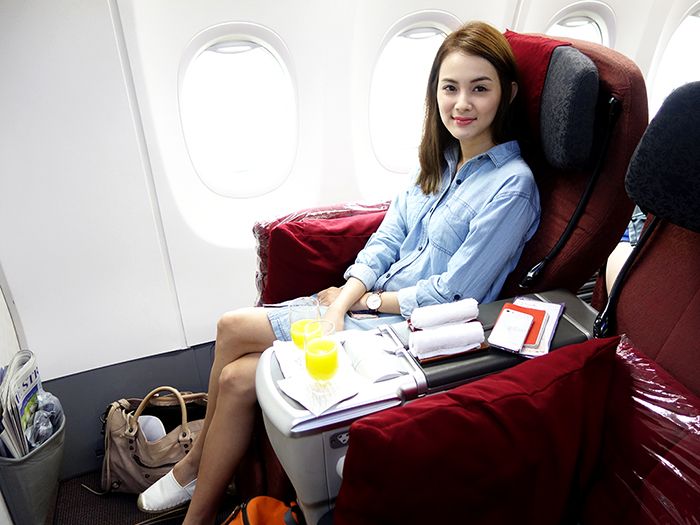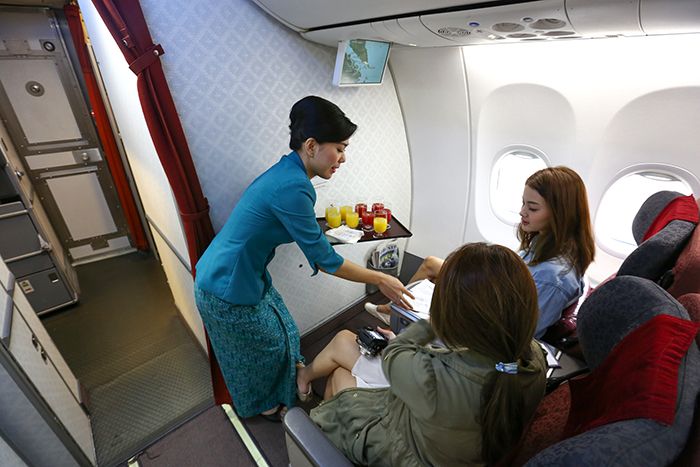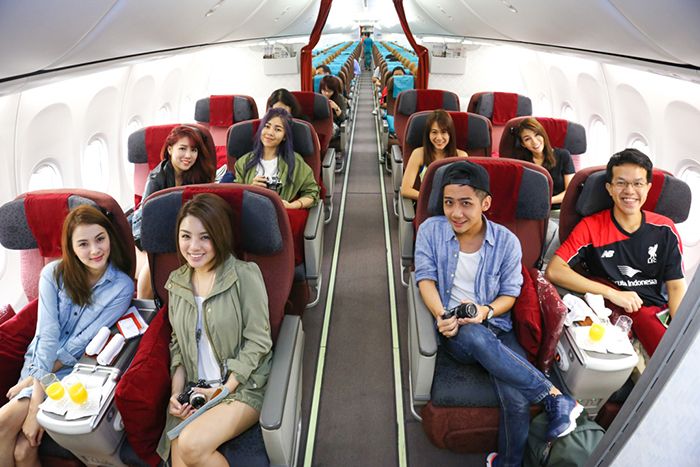 With the other Nuffnang Bloggerati personalities - Evonne, Randy, Andy, Sheila, Zoe, Charlene and Shenny!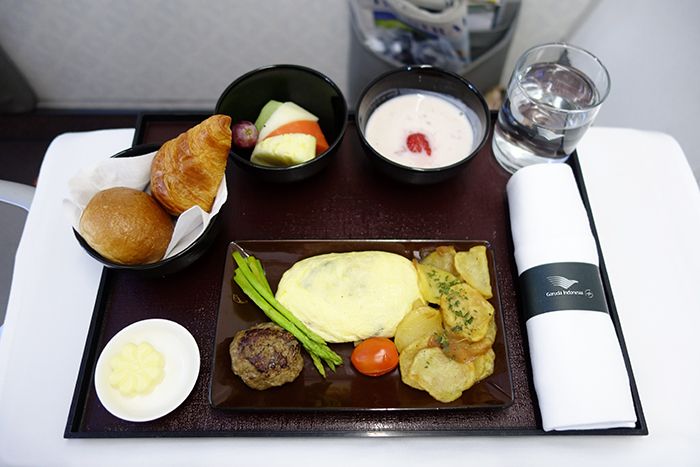 And then we were off for our adventure! Thank you Garuda Indonesia for my virgin Business Class experience - I had a much-needed and undisturbed rest to Bali.
We had a short stopover in Bali before continuing our journey to Bangyuwangi. Our planners from the Ministry of Tourism Indonesia (#WonderfulIndonesia) brought us for lunch at a beautiful seaside restaurant at Kuta and we had a yummy seafood spread!
Throughout the trip, we were being fed NON-STOP and were extremely well taken care of by the planners. There was always snacks/water provided on the bus before and after meals - super well thought of! Sometimes I feel as though the planners were our guides/body guards as well?? More on that later!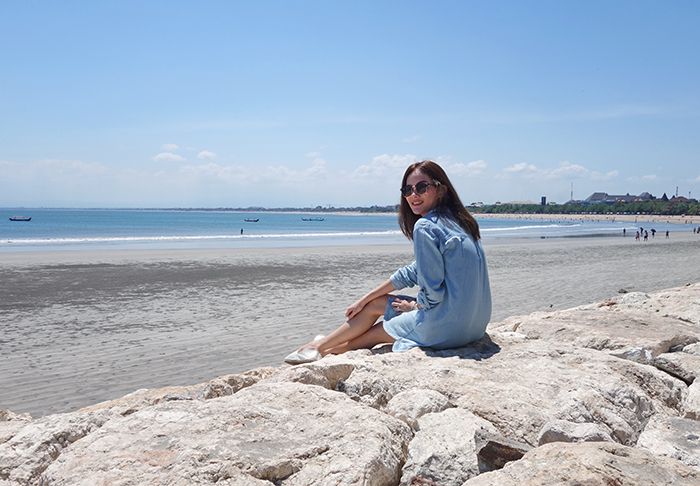 After lunch and a little bit of R&R, we were headed for Bangyuwangi on
Garuda Indonesia's
cute propeller plane meant for domestic flights. The flight time was only a short 45 minutes but we were served local snacks on the flight too!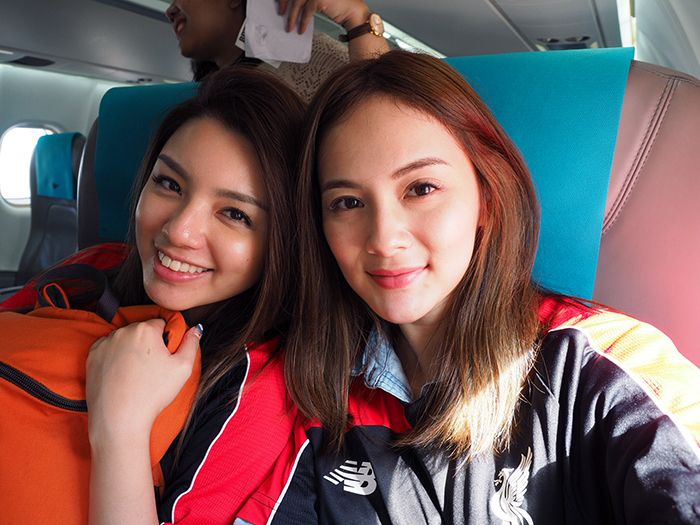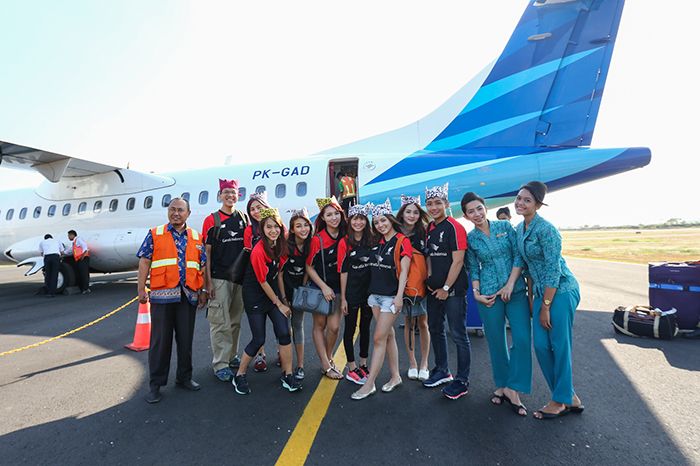 Bangyuwangi is located at the easternmost tip of Java and it is the gateway to the stunning volcano scenery on Kawah Ijen (or Ijen Crater) which was our first stop!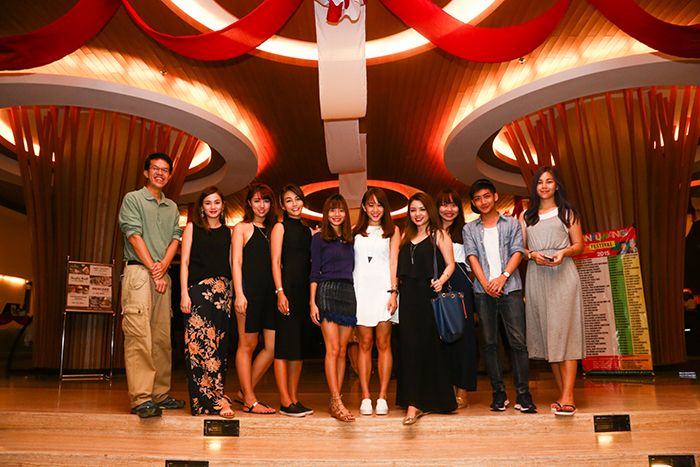 All freshened up for dinner with the VIPs from the Ministry of Tourism Bangyuwangi at our hotel.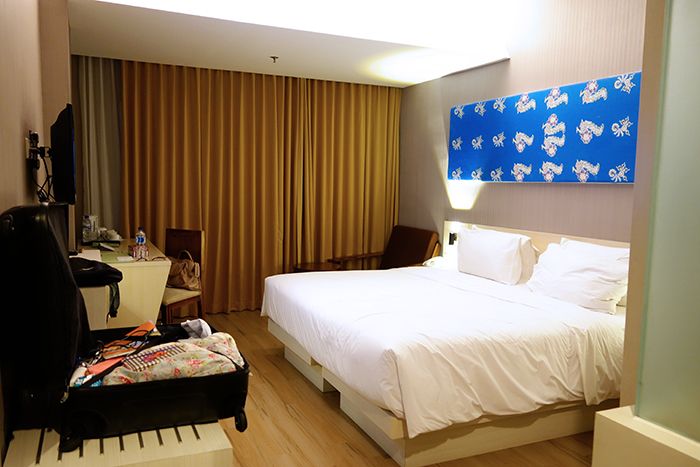 My room at Hotel Santika was very clean and comfortable but what a pity I only slept on that bed for 3 hours (9.30pm to 12.30am) before I had to peel myself away from the sheets to go hike a mountain haha. By the way, the temperature in this town averages around 24°C but it definitely feels much colder at night so do bring appropriate hiking wear and cover up. In the day, a short-sleeved top is fine.
Day 2: The Hike up to Kawah Ijen
Ijen Crater or Kawah Ijen is highly recommended to mountain buffs and hikers and adventurous seekers like me who exercises once a month (I'm trying!!). Ijen was a huge active crater at one time but it is now a quiet but active volcano.
The total distance for the climb was 3km and we spent around 1.5 hour to reach the top. It was no easy feat especially when we were climbing in TOTAL DARKNESS (save for a couple of torchlights here and there). At some parts, the slopes were so steep, I was panting and questioning myself why did I agree to come on this trip. Then at another point, I worried about my safety, like, what if I lost my balance and fall off the mountain?? Hahaha very drama mama because the locals told us NO ONE has ever fallen off the mountain during a climb before.
Things to bring for the climb:
- backpack
- a bottle of water
- mask (or gas mask if you have. Else you can rent one for about 20,000 rupiah at the crater)
- snacks, if required
- camera
- hiking shoes (with high socks else the sand will get in!)
- jacket
- gloves
- torchlight (or headband light)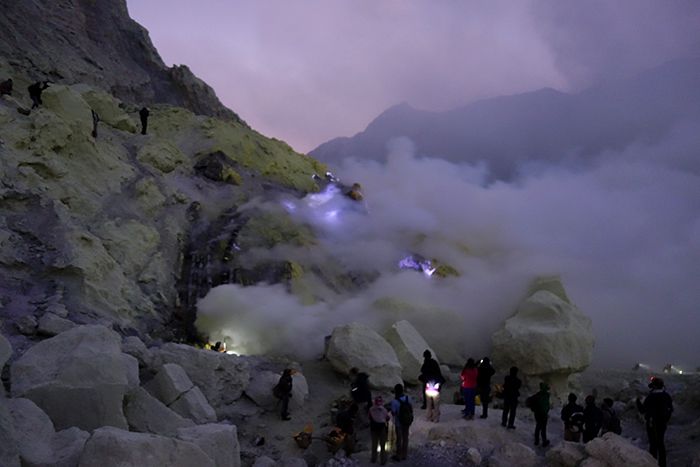 Photo credits to Sheila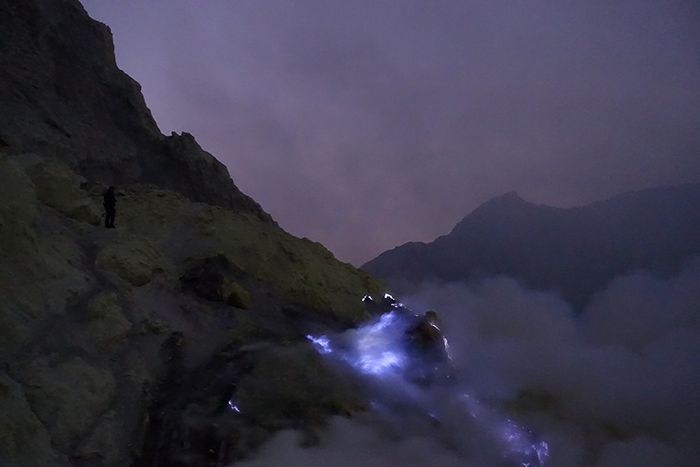 "Kawah Ijen is best known for its blue fire. This blue glow, unusual for a volcano, isn't the lava itself. It is due to the combustion of sulfuric gases in contact with air at temperatures above 360°C."
And there you have it, seeing the blue fire up-close in the crater! You can't see it anymore after the sun rises and that's why we chose to hike Kawah Ijen in the wee hours.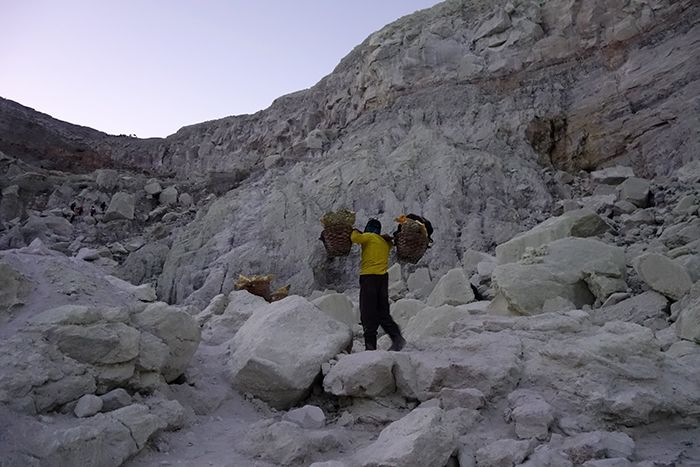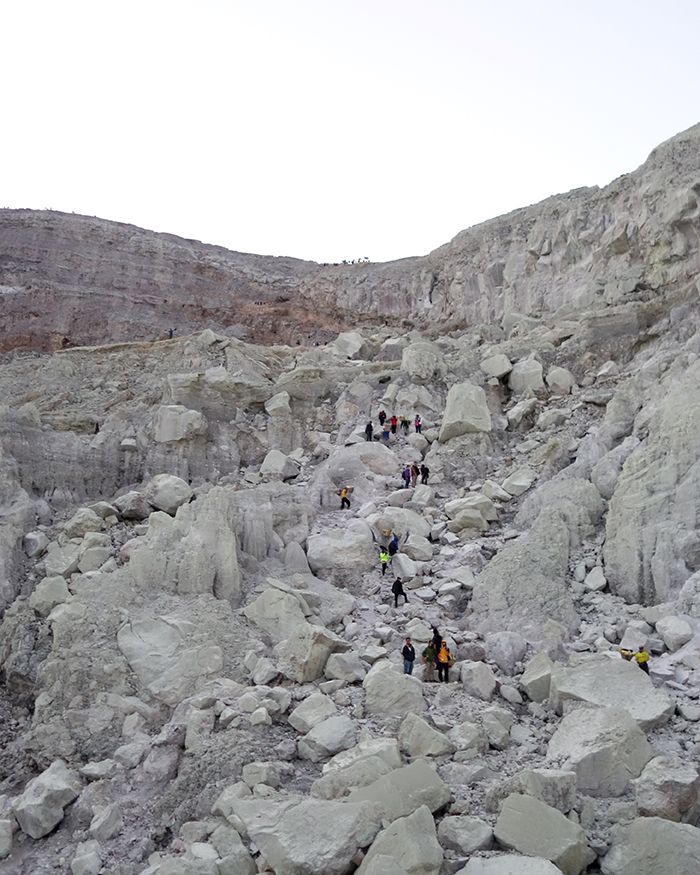 It was TOUGH getting down the crater to see the blue fire. You can see from the picture above there was no clear, defined trail. Imagine climbing down in total darkness. TOUGH x100 because I. just. couldn't. find. my. footing! I was basically slipping down the entire way for 40-50 minutes even with the help of the planner. That man was amazing. He was holding on to my hand the entire way and I grabbed on to his hand like I was holding on to my dear life as I feared rolling downhill. I wanted to give up 5 minutes in but YOLO so I persevered and YAY!
I cannot imagine how the miners go about doing this day and night while carrying 60kg of load!
Also, please bring a pair of gloves if you intend to climb down the crater because you'll be using your hands for balancing and it's really dusty + there are sharp edges.
The climb up was definitely much easier ('cause there was light!) though exhausting.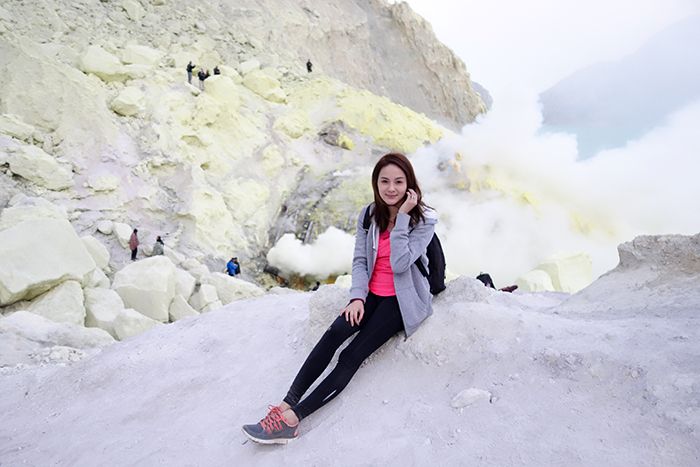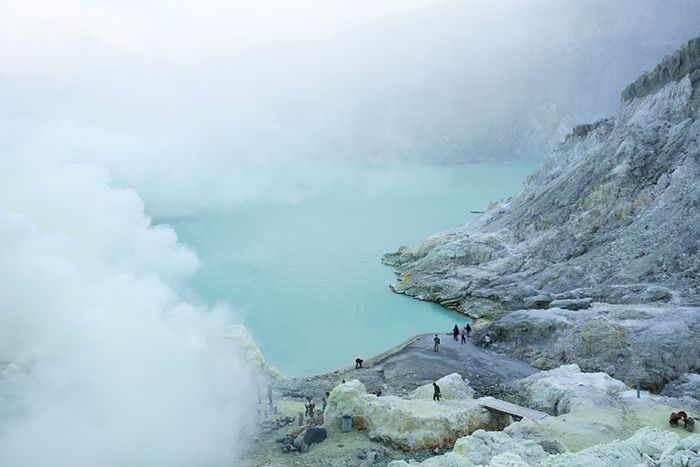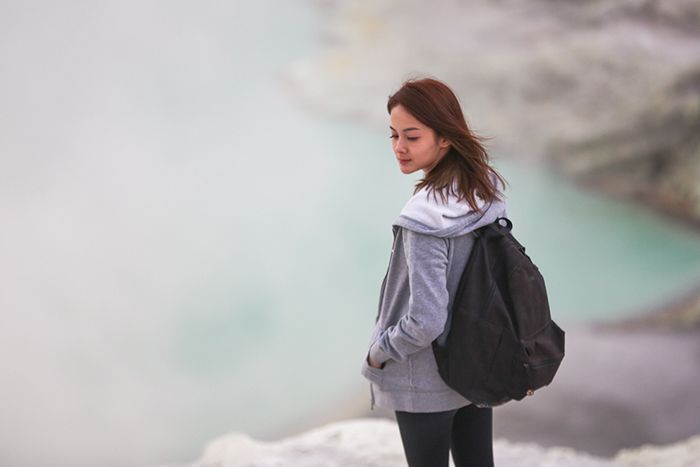 "The magnificent turquoise sulfur lake of Kawah Ijen lies at 2148 m above sea level and it is surrounded by the volcanos sheer crater walls. The vent is a source of sulfur and collectors work here, making the trek up to the crater and down to the lake every day."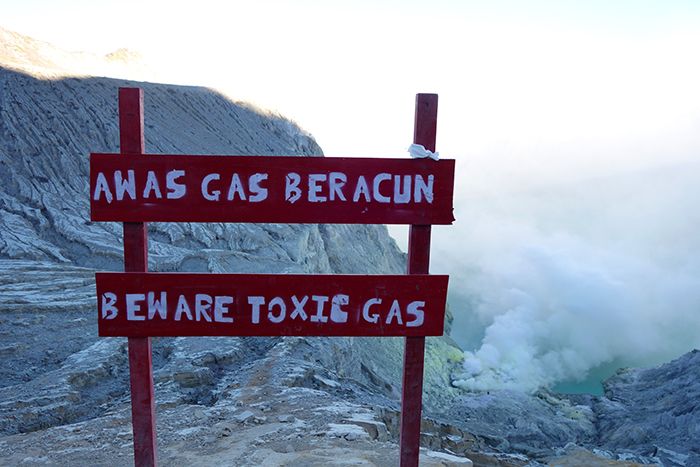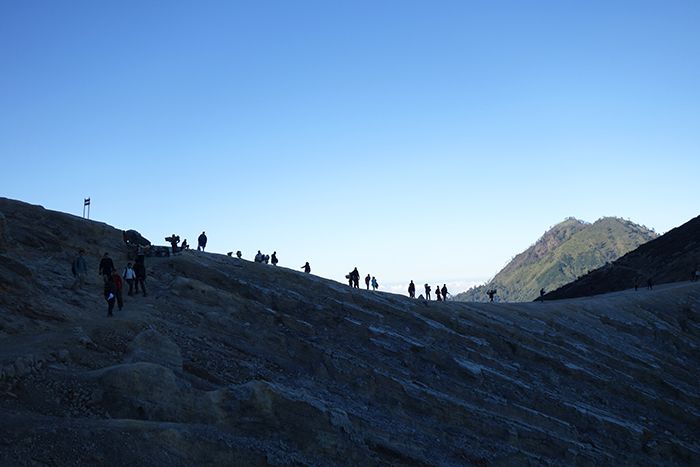 Almost there...reaching the top of the crater!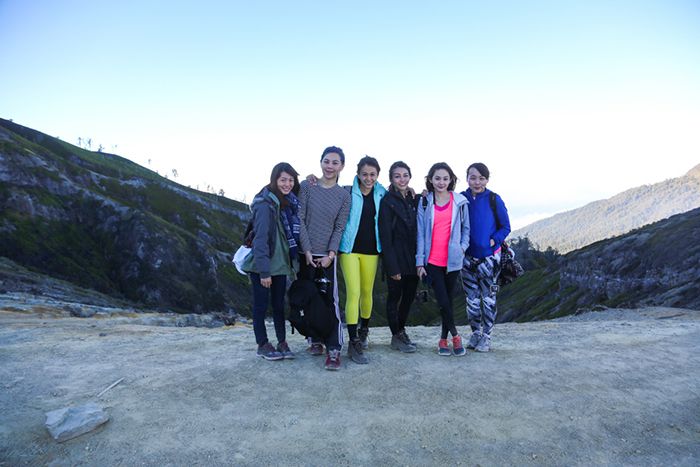 And then we continued on our journey down to civilisation... THE VIEW WAS AMAZINGGGGGG! *heart-eye emoticon*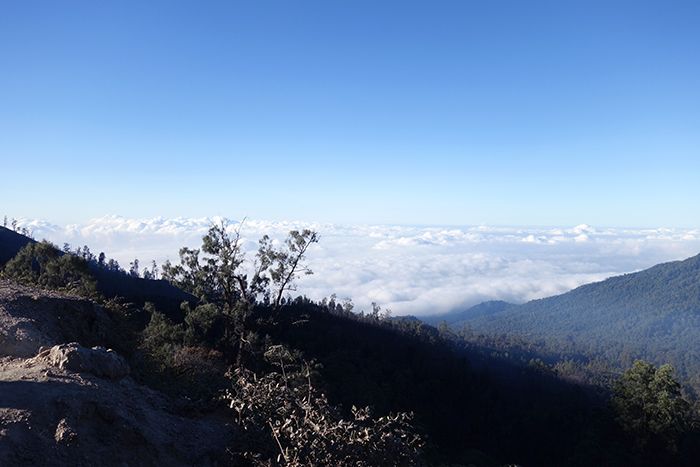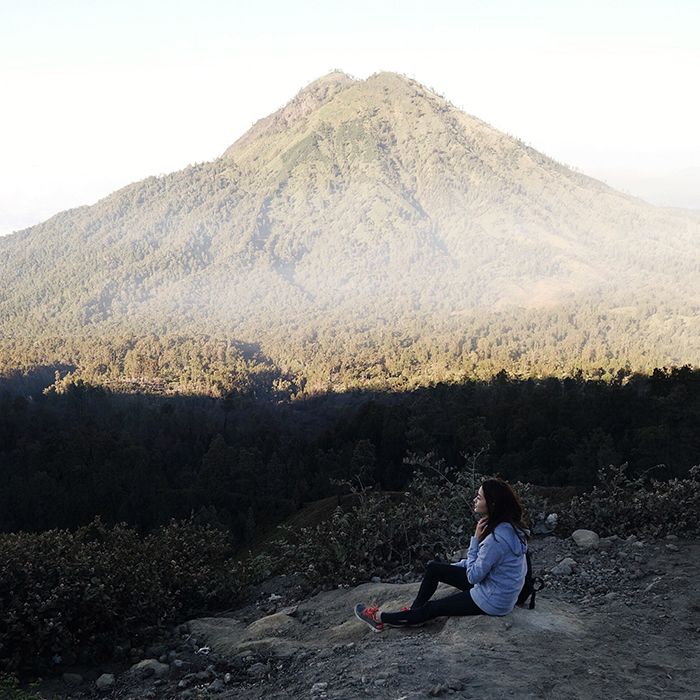 Okay, this photo isn't supposed to look funny. The slopes downhill were so steep, Randy and I were practically rolling if not for the fact that we were hooking arms with each other for support. Running shoes do not provide any grip so please get hiking shoes!! Or you'd end up like me - getting a bruised knee because I couldn't stop >:(

And thereafter, we headed back to the hotel for breakfast then took a long 7-hour bus ride to Pasuruan where Mount Bromo is located. By late afternoon, my legs, especially the thighs were aching when I walk up/down steps.


Day 3: Sunrise over Mount Bromo


And here, at 3am in the morning, we were gathered at a coffeeshop at Mount
Penanjakan
for hot milo and cup noodles while waiting for time to pass before going to the observatory for the epic sunrise over Mount Bromo.
Heads up - it is much colder here than at Kawah Ijen so you'll need all the layers. The weather
felt like it was below 10
°C, especially with the wind.
I was severely underdressed in erm, 2 dri-fit T-SHIRTS (what was I thinking when packing zzz), a hoodie, tights and a cape/scarf I hastily threw in my luggage at the last minute lol. Thankfully, Zoe had an extra pair of gloves for me and she brought along heat packs. Lifesaver!
There was no climbing to be done here but boy, was it packed with visitors! Do travel there early if you want to get a good photo taking spot. Also, you wouldn't want to be stuck in a traffic jam and miss the sunrise.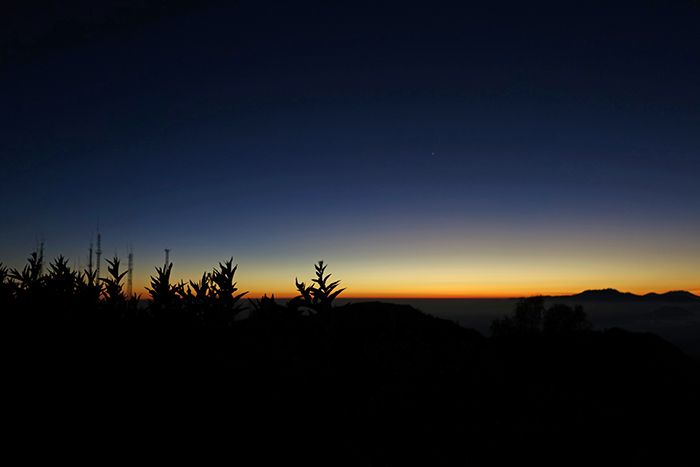 At 5am, after standing in the cold for an hour, we finally spotted a ray of light.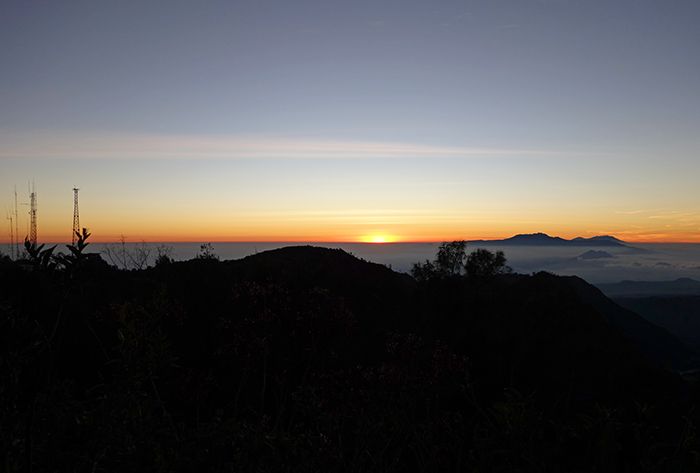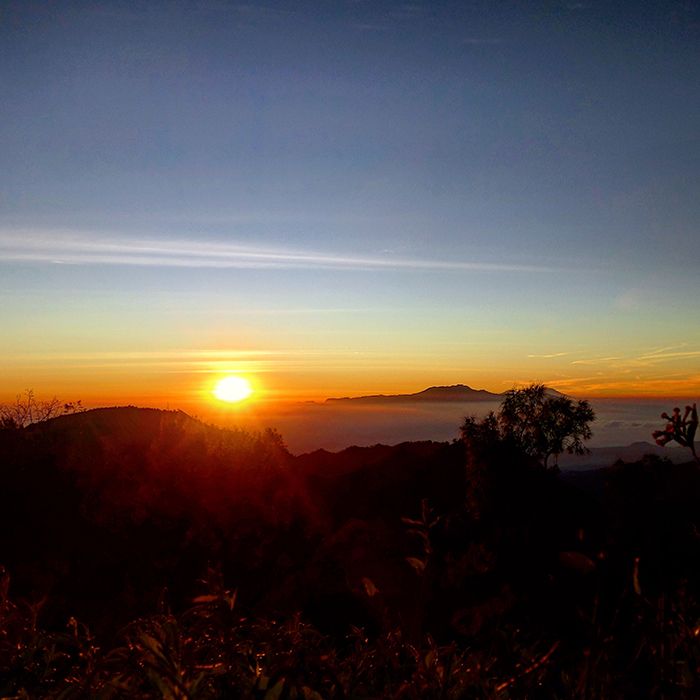 *heart-eye emoticon x100*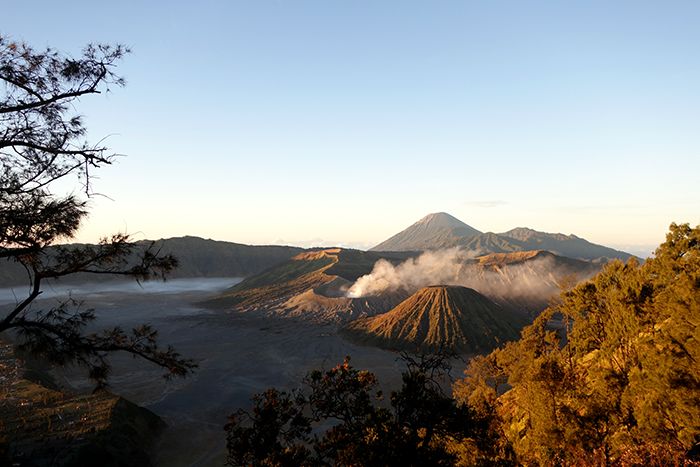 "Mount Bromo is a part of the Bromo Tengger Semeru National Park that covers a massive area of 800 square kilometres. While it may be small when measured against other volcanoes in Indonesia, the magnificent Mt Bromo will not disappoint with its spectacular views and dramatic landscapes. At 2392 meters tall, Mt Bromo is not among the tallest of Indonesia's mountains but its stunning beauty lies in its incredible setting.

From a vantage point on Mount Penanjakan (2,770 meters above sea level), 2.5 hours from Malang. visitors from around the world come to see the sunrise over Mt Bromo. From this spot the vista is magnificent. All you will hear is the click of cameras as visitors snap their camera's hoping to capture the incredible scene of Mount Bromo in the foreground with Mt Semeru smoking in the distance and the sun shining brightly, quickly rising in the sky."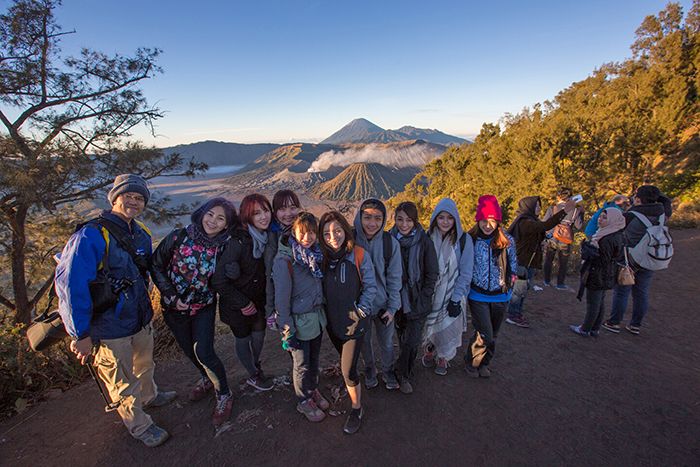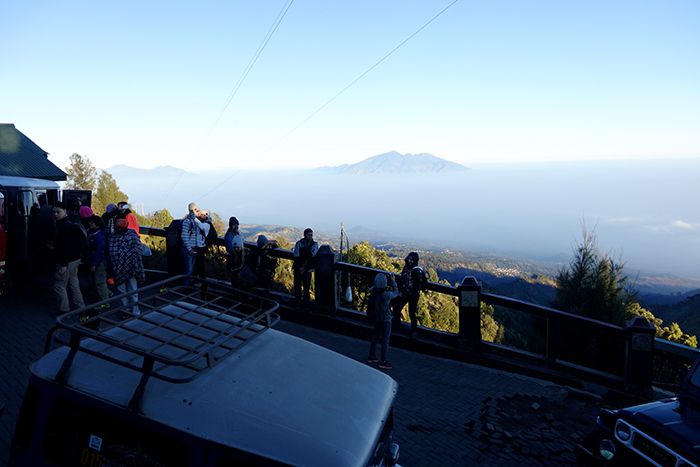 And that is the view on the other side!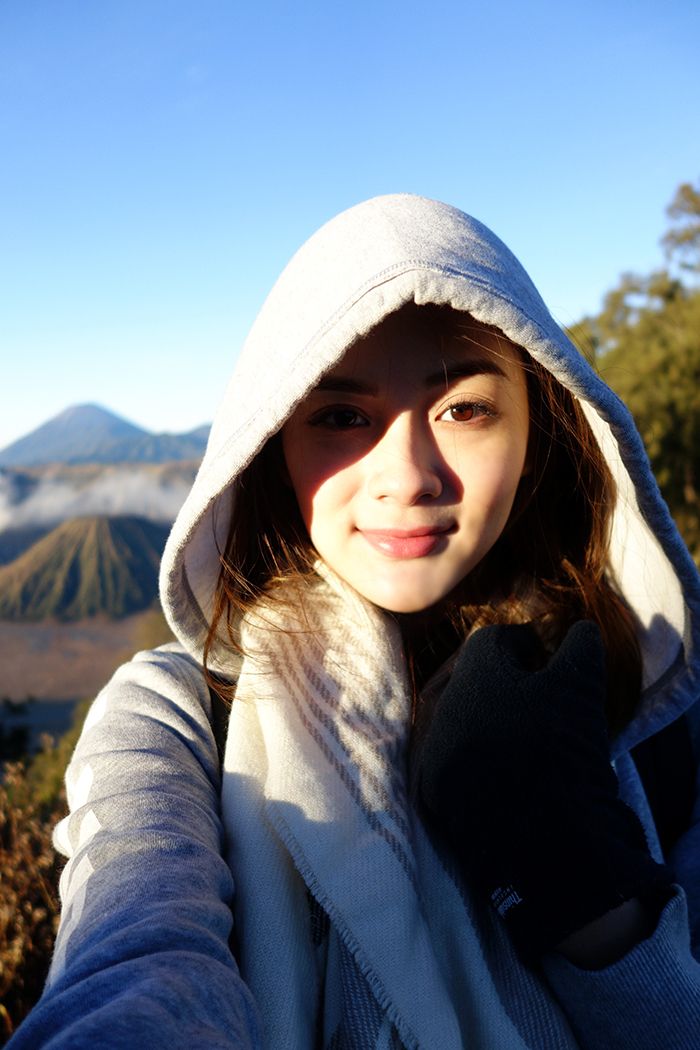 Thereafter, we took a bumpy jeep ride to ride a horse to the foot of Mount Bromo. Most of us did not climb up Mount Bromo because there are 240 uneven steps and our legs were aching badly from the day before. It is pretty dusty around here so do bring along a face mask.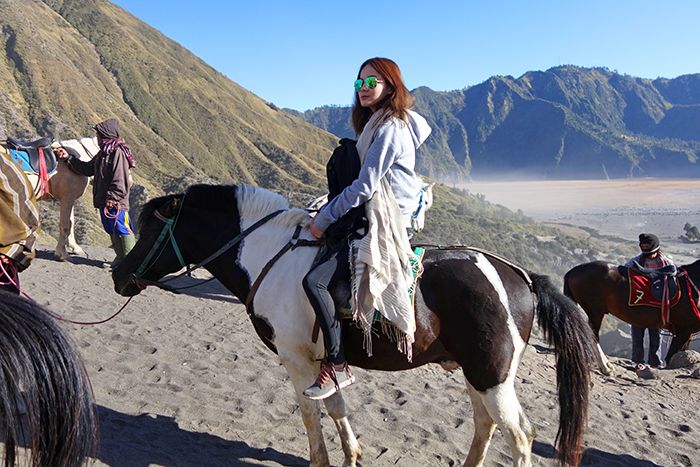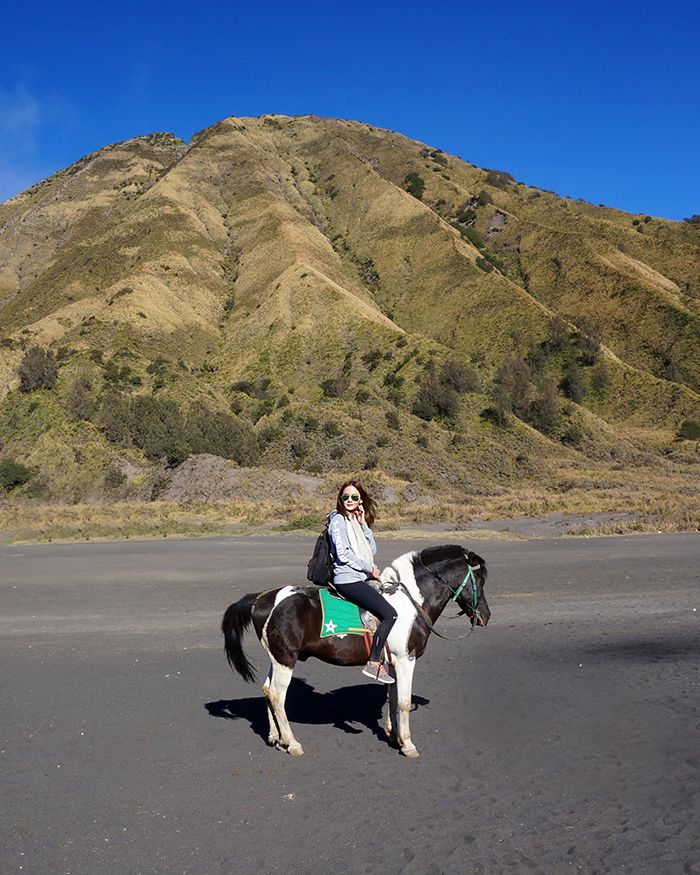 Thank you my dear black and white beauty, Tejo, for letting me sit on your back. I was so exhausted at this point, I honestly couldn't walk another slope.
If you are interested, renting a horse costs IDR 125000 - 150000 (~S$12.50 - S$15). Trust me, it's money well-spent considering the distance you'd have to walk and the uphill slopes you'd have to climb.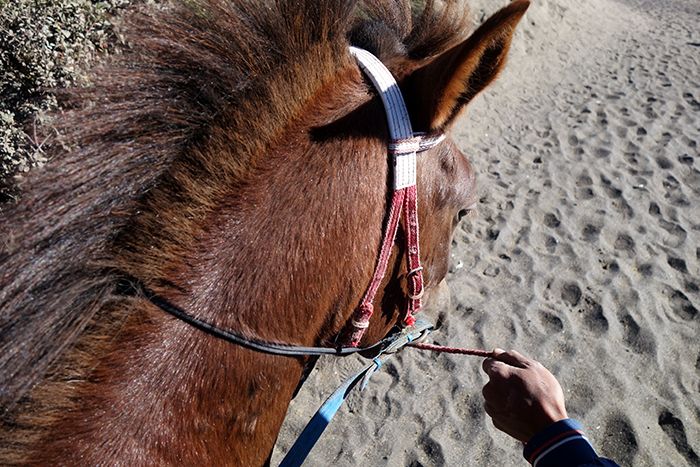 Our trusty 4x4s.
Jeep rental costs around 600,000 - 800,000 IDR (~S$60 - S$80) per jeep depending on the number of attractions you are visiting.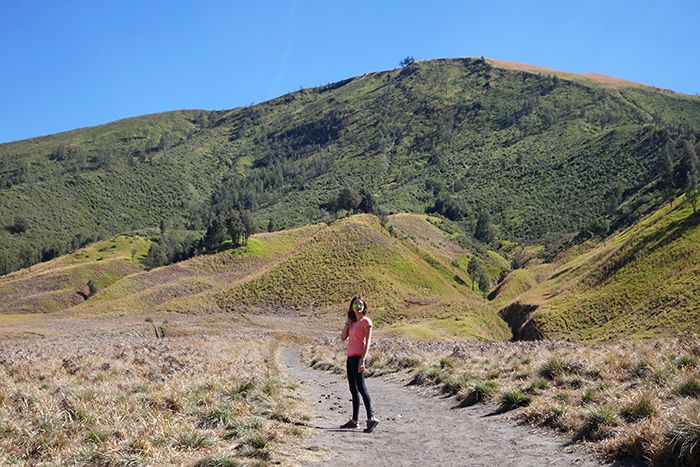 Teletubbies Hill in the background.
This trip made me realise how tiny I am amidst all these beautiful landscapes.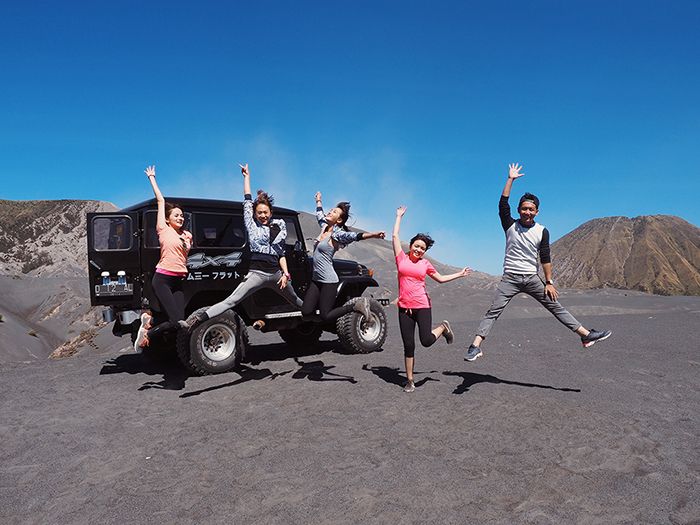 Our jeep driver brought us to another part of the Whispering Sands for photo-taking because it was "more beautiful" hehehe. Here's a jump shot with the best companions anyone could ever wish for on a trip!
After breakfast at the hotel, we checked out and headed for a much-needed massage!!! It was so good, my legs' muscles were instantly relieved.
Dinner was at this beautiful restaurant where we had the best meal on this trip.
I really love the cooling weather at East Java. The average temperature ranges between 20-24
°C in the day so it was like walking around in an air-conditioned room - I didn't expect this of Indonesia so that was a pleasant surprise.
And that's all I have for Day 1-3 of our trip. I'll be back with Day 4 and 5 soon!
If you'd like to go through the same experience as I did, Garuda Indonesia has a special promotion for you!
For S$350 (all inclusive), book your return trip to East Java, Indonesia!
Departure: Singapore - Denpasar (Bali) – Banyuwangi
Return: Surabaya – Singapore
Booking period: From now till 31 Oct 2015
Travel period: From now till Mar 2016
Booking details: Tickets are available for purchase at Garuda ticketing office (
101 Thomson Road #12-03 United Square
) or via the reservation hotline
6250 2888
. Quote '
GANuffnang
' when making your reservation.
In addition to the flight promo, you can contact
Trisno from Diorama Travel Management
(
trisno@dioramagroup.net
) for
land tours
.
Lastly, all of us were insured by
ACE Insurance
on this trip. Head over to
www.acetravelinsurance.com.sg/nuffnang
and you will automatically enjoy special discounts of
20% off Single Trip Plan
(not applicable to Basic Plan for Malaysia/Batam/Bintan) or
10% off Annual Plan
! Promotion is valid till 11th October.
Thank you so much to Garuda Indonesia and Ministry of Tourism (#WonderfulIndonesia) for the planning, arrangement and warm hospitality on this trip. And also, Nuffnang SG for liaising. I'll keep the memories with me for a long time :)