One of my favourite labels I patron frequently for classic, wearability designs with guaranteed quality is UNIQLO. The brand always has a huge range of styles no matter the season. From casual summer ensembles to stylish fall separates and functional winter wear made with innovative techniques, it's the one store I head to, to get my necessities. I especially love their seamless intimates range as well!
Other than their extensive main line, UNIQLO has collaborated with various renowned designers/brands such as Disney, Jill Sander and Andy Warhol. One of the longest-standing collaborations is with
Ines de la Fressange
.
Admittedly, I've only got to learn about the French designer when I saw the collaboration in stores. I took note because I liked a couple of pieces from the S/S 15 collection but I was too late and the smaller sizes were already sold out.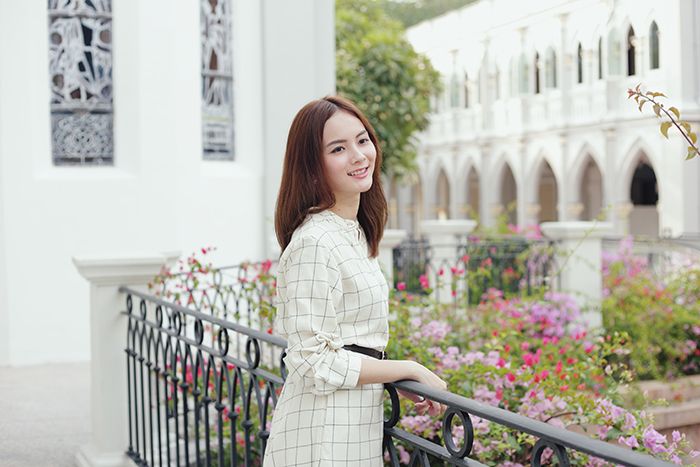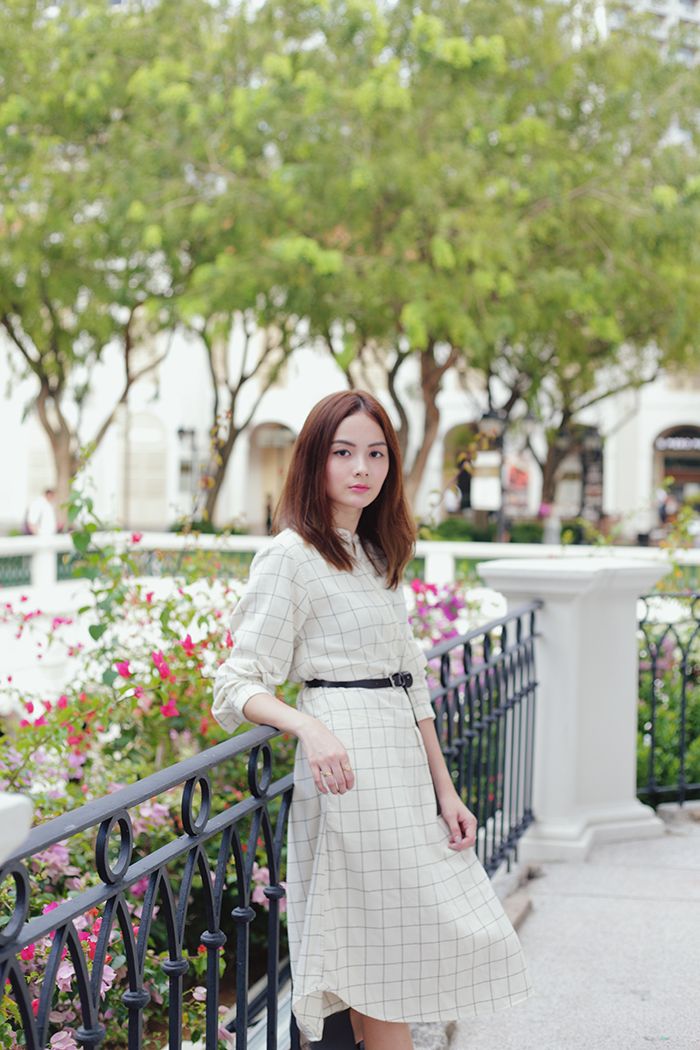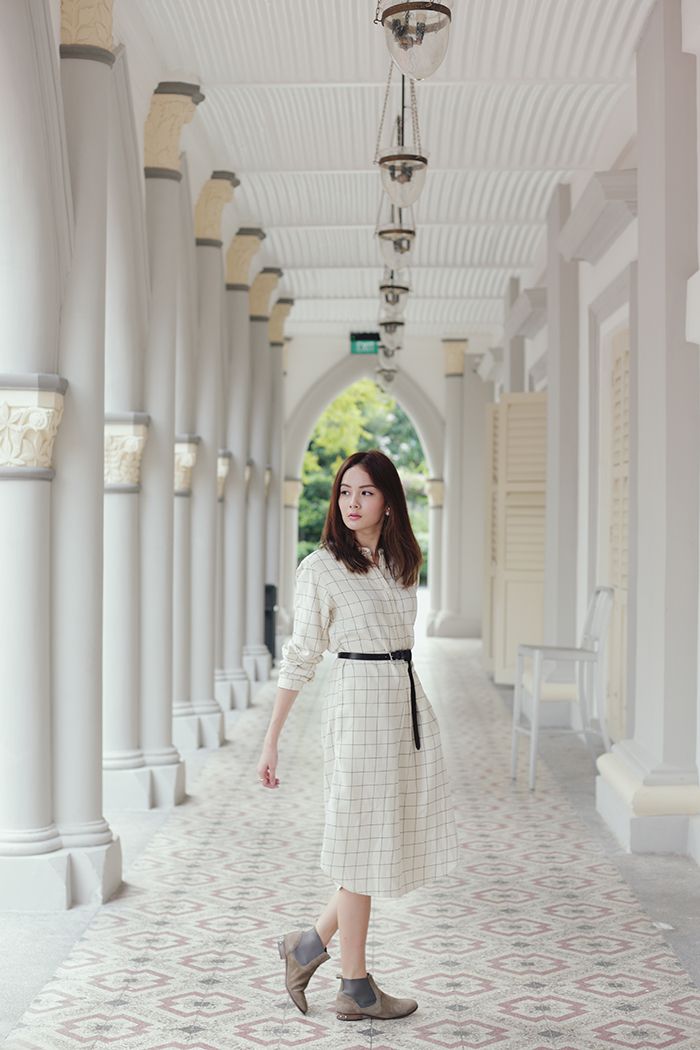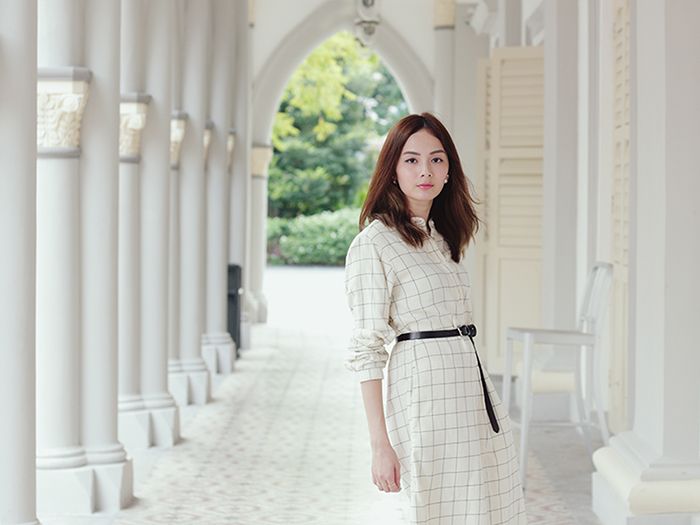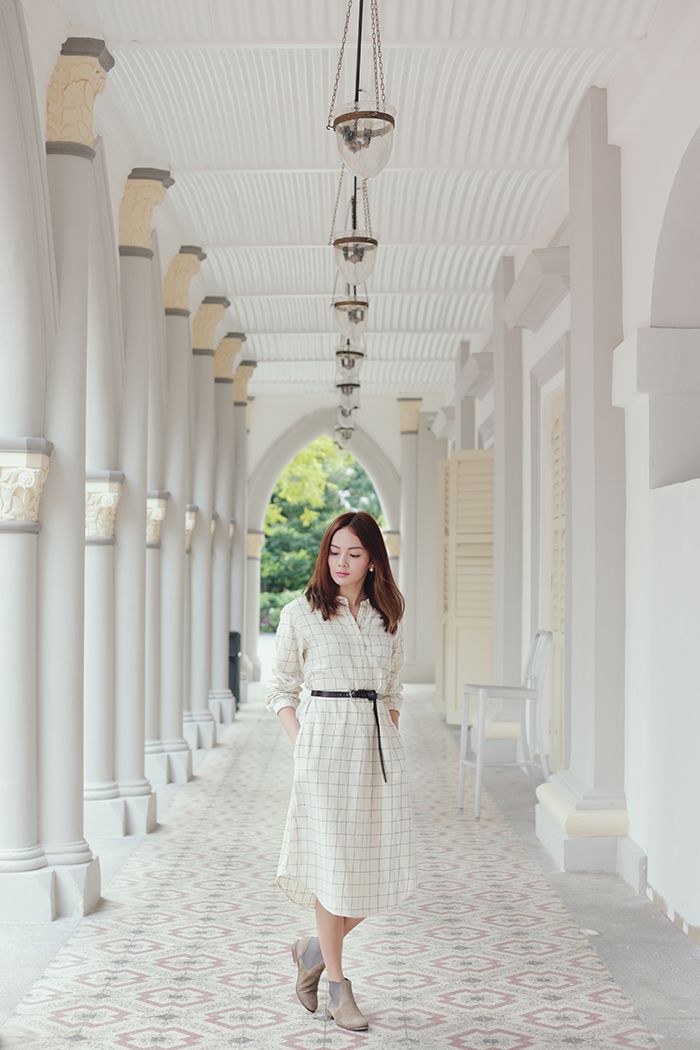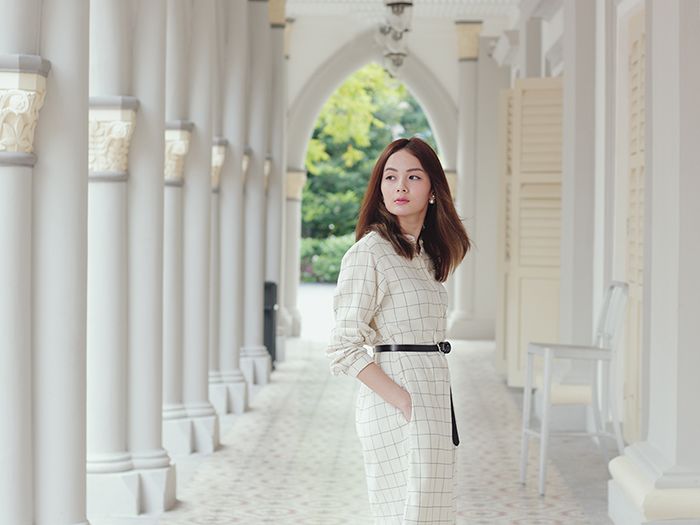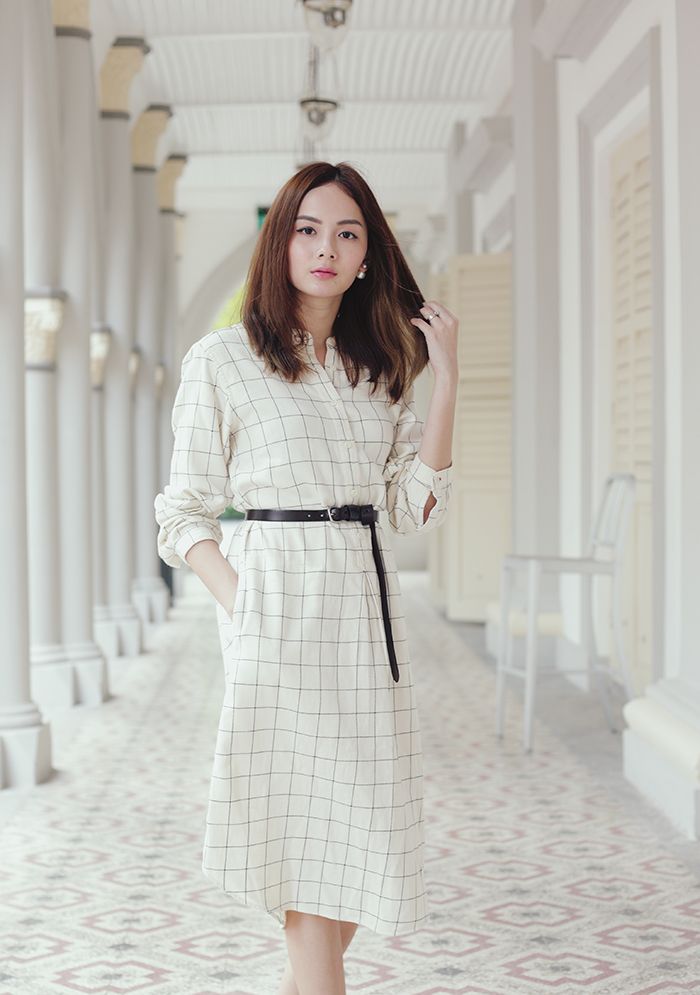 A beautiful garden with European architecture in the background brought me right back to Paris in this piece I picked from the
UNIQLO x Ines de la Fressange F/W 15 Collection
. I have always liked mandarin collars. It exudes Parisian classiness (which was what the designer intended) and at the same time, promotes Japanese minimalist style with the grids. The round hemline softens the overall look, making it more fun and less formal for me. Short boots for the chilly weather or a pair of sneakers for a chic summer look!
Wearing: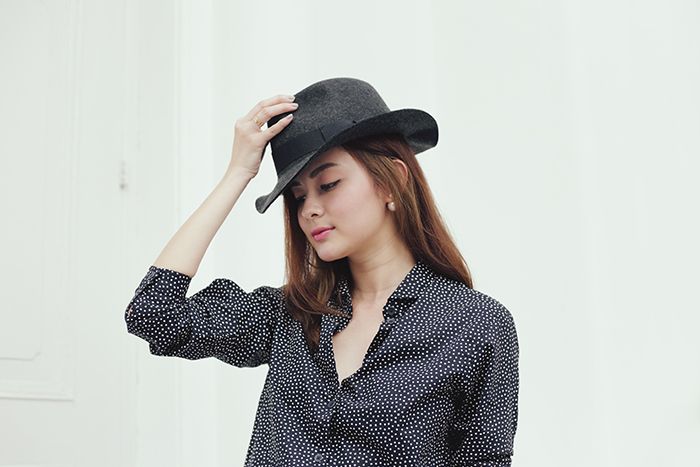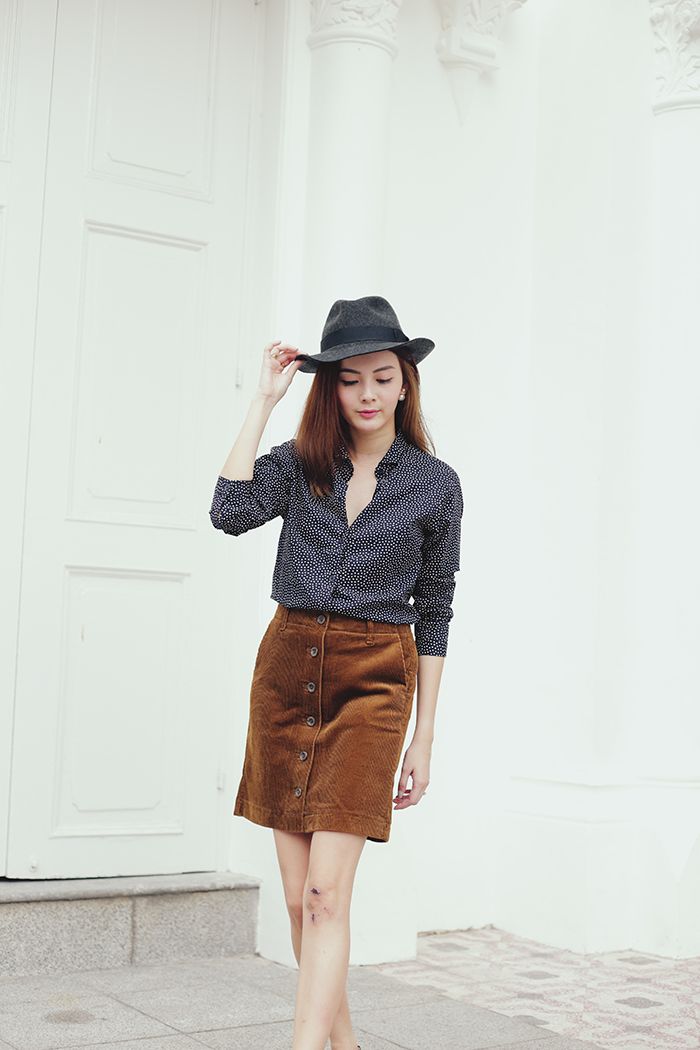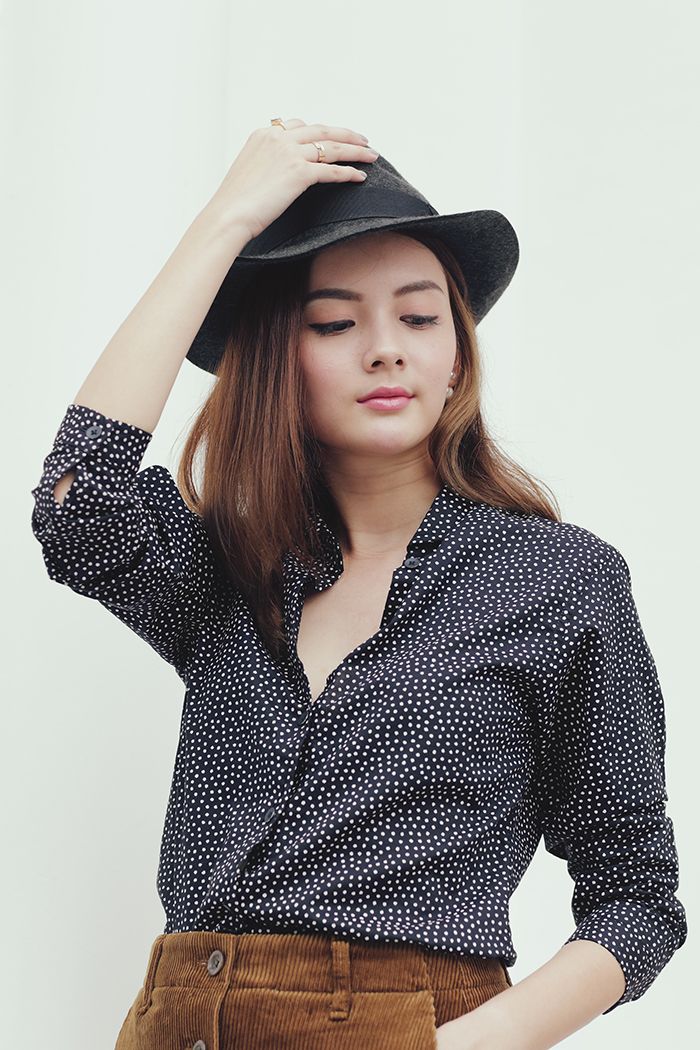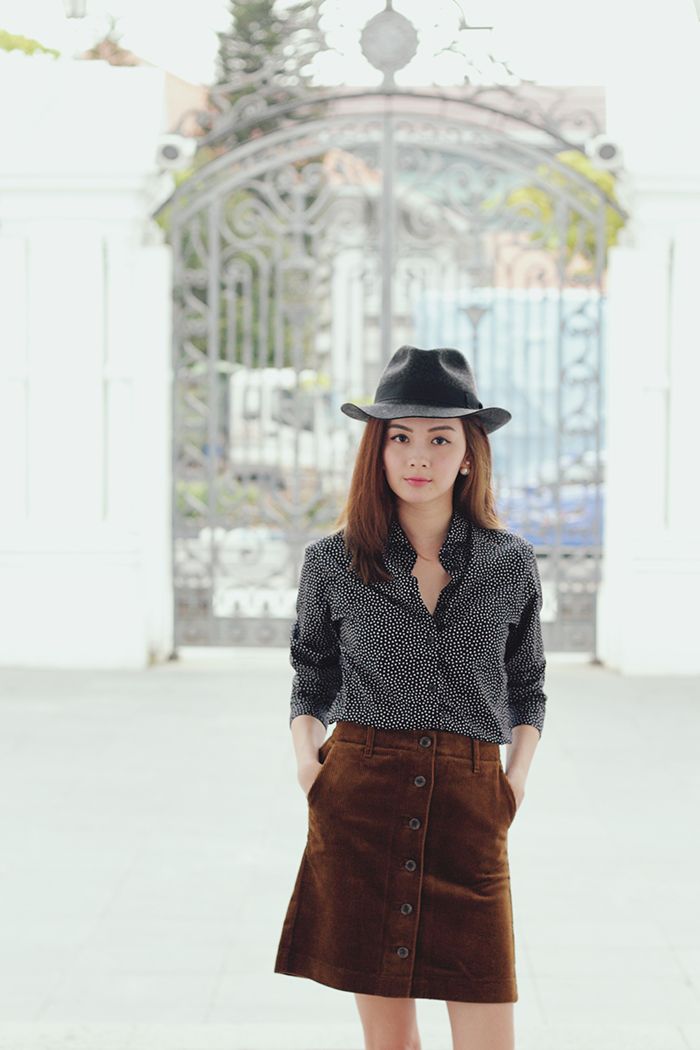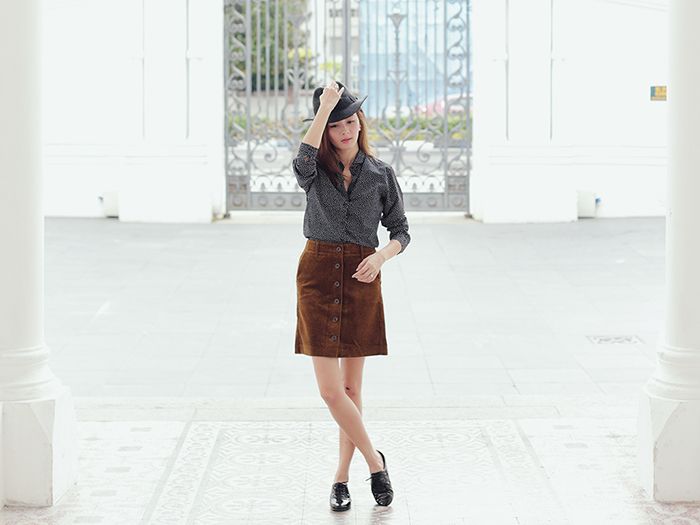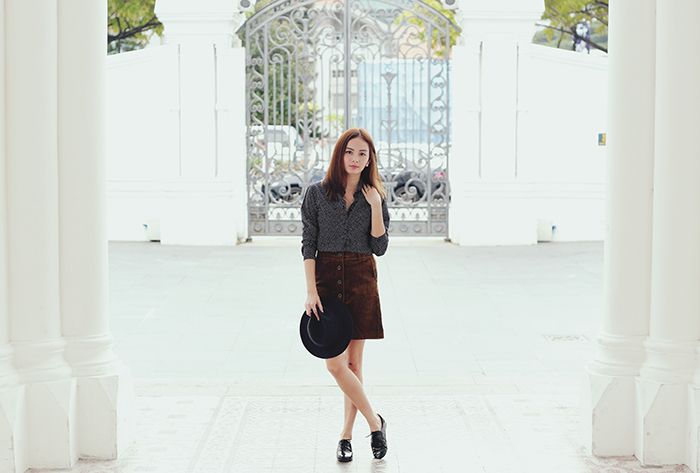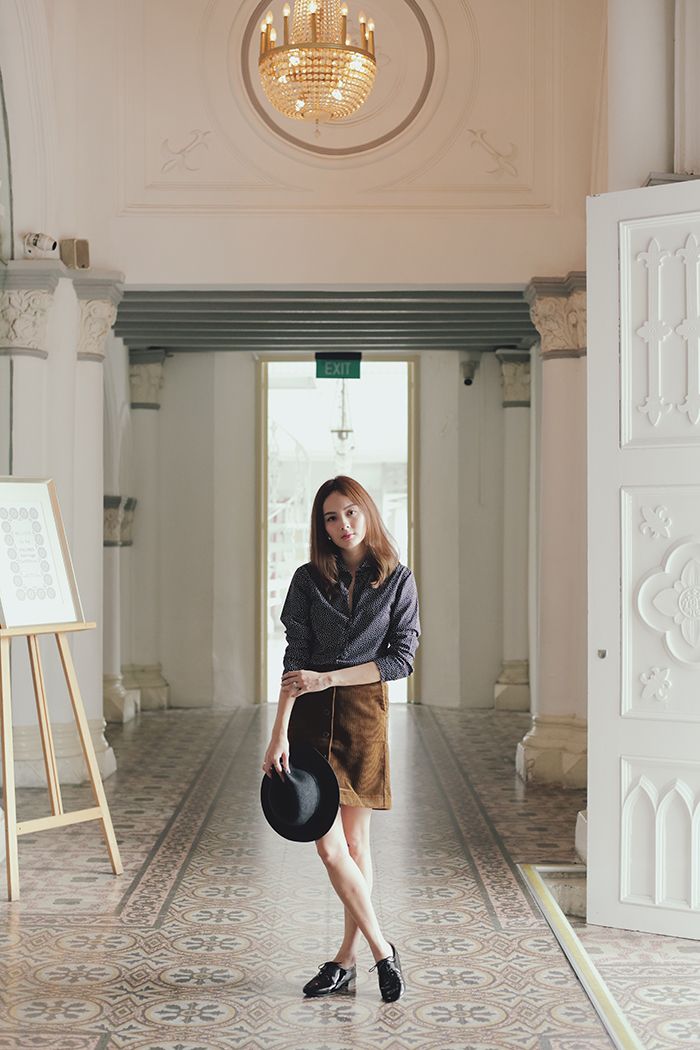 Button-down skirts are back in trend again this season, in a rich fabric like corduroy no less. Paired with a lightweight cotton shirt in dotted print, my preppy look is all set for a full day out.
Wearing:
- Cotton Lawn Printed Long Sleeve Shirt
-
Corduroy Skirt in Brown
-
Felt Fedora Hat in Grey
Ines de la Fressange has always been inspired by men's clothing. This latest collection features a lot of rich garments such as tweed, corduroy and velvet. Be it summer or winter, a jacket (navy blazer is her first choice) is an essential item to her. Thus, to make it more fun for day-to-day dressing, add/match a new item daily for a brand new look with classic pieces that come with a modern twist!
The UNIQLO x Ines de la Fressange F/W 15 Collection is available exclusively at Suntec City and
online
. Also check out the concept behind this collaboration
here
.