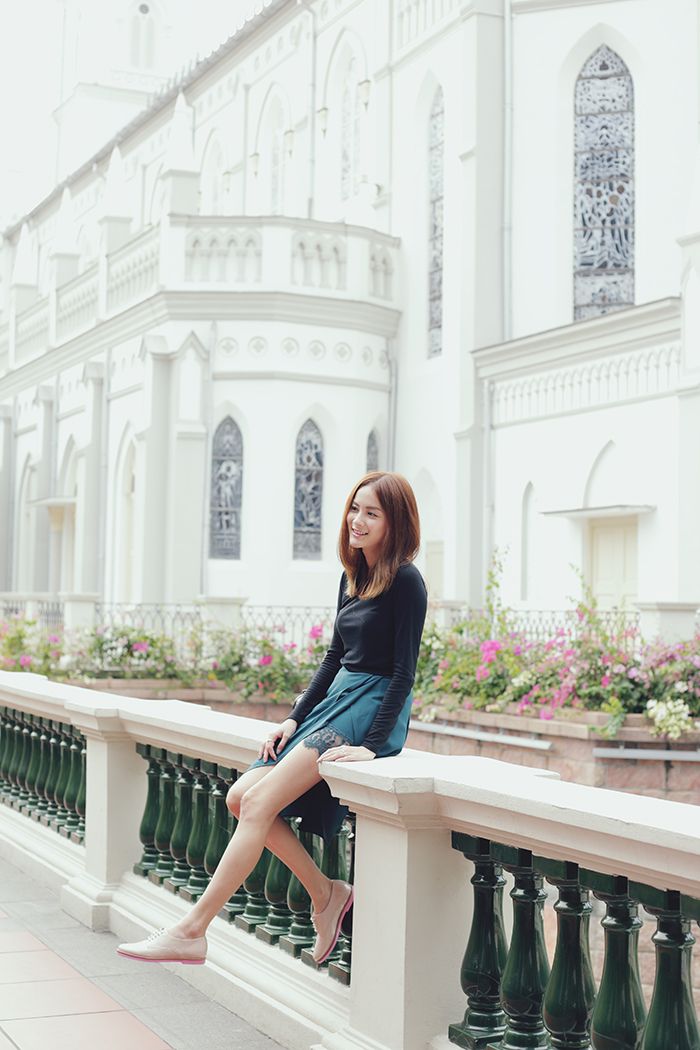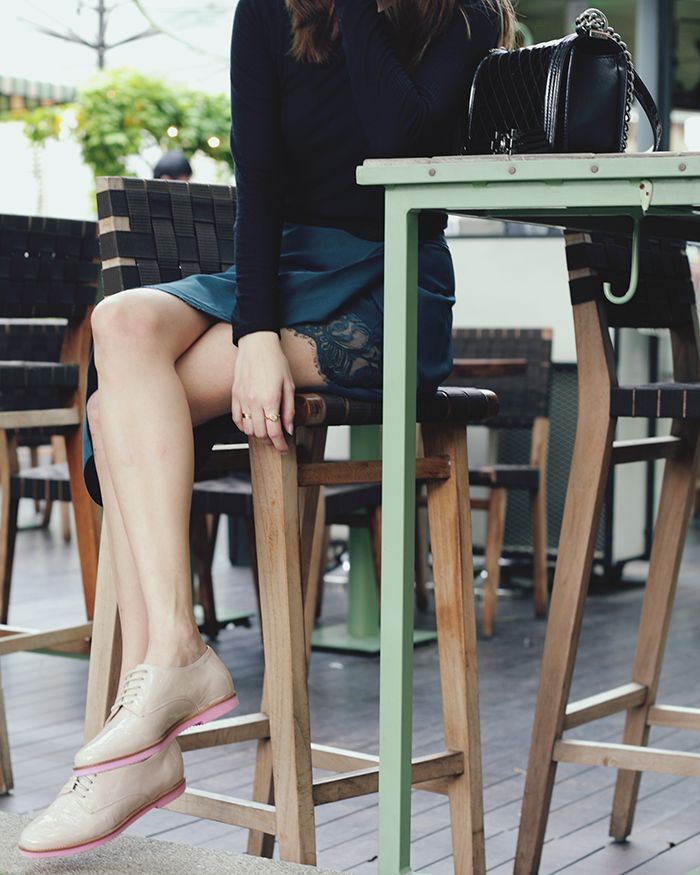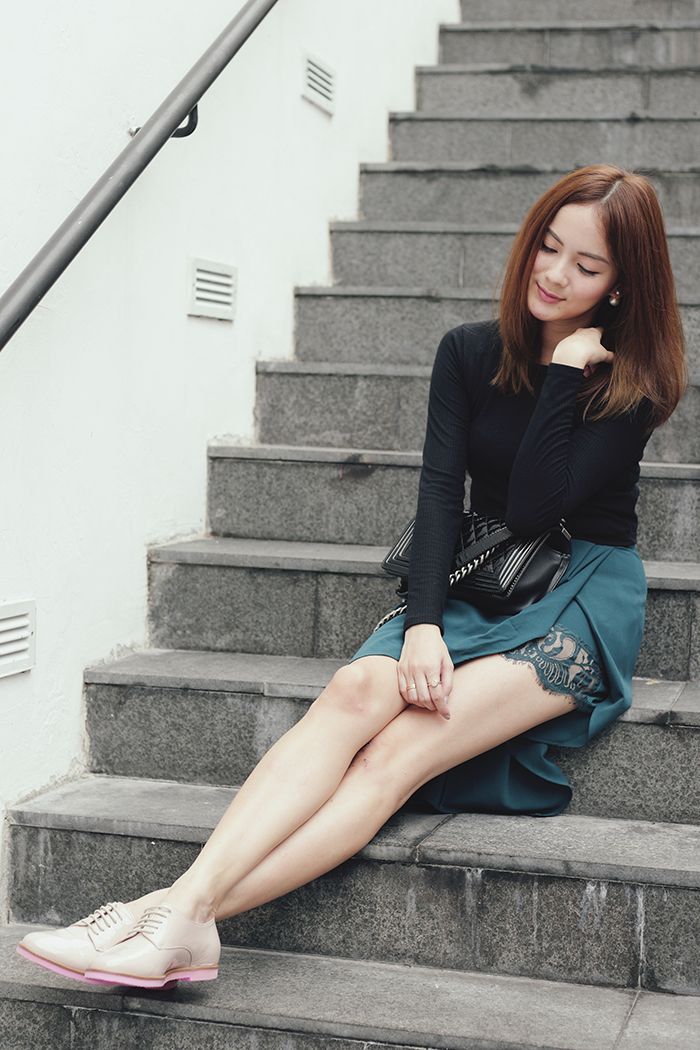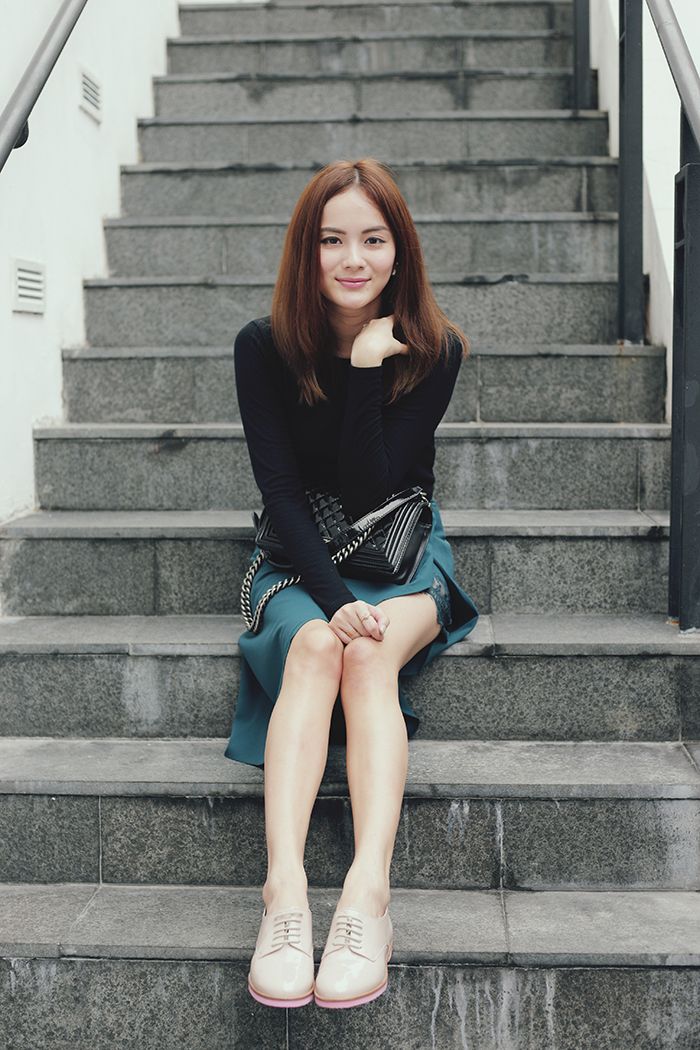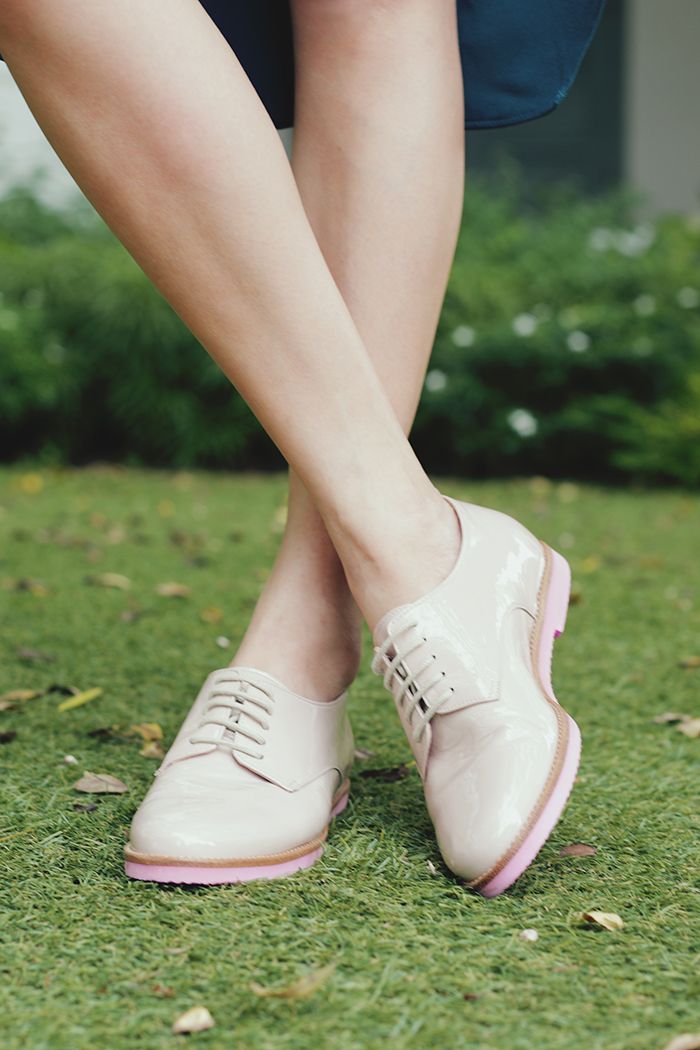 Outfit details:
Top - Topshop
Skirt - MDS Collections
Shoes -
Pretty Ballerinas
Bag - Chanel
I'm not one to wear pencil skirts normally as I find it too formal for daily/casual wear but this forest green number won my heart with the peeking lace details and the asymmetrical hemline! Paired with my favourite pair of oxfords at the moment because of the unique PINK sole!!! It was love at first sight for me and I think it will pair practically any outfits hehehe! :D
Anyhow, it's been almost a year since I snipped off my long hair after the wedding and now it's back to the same length so quickly! I think it's time to do something about it again...and don't get me started on our one year wedding anniversary. Where did all the time go?