I have been going to
Caring Skin
for my monthly facials for a year now. When I first went down for a trial session at their outlet in International Building, I did not bring any expectations along. I haven't gone for a facial in more than 6 months then, I knew my skin must be in a terrible state and I was looking for any sort of salvation.
Skin analysis machine at Caring Skin
What I didn't know was that, my skin is severely dehydrated until I had a detailed check on my skin with the machine above on my first visit. The outer layer of skin was dry and flaky due to the lack of sebum. My skin is naturally thin which means wrinkles will be formed easily if I don't bring the sebum level up. The horrors of what ageing does to you!!
It was truly a wakeup call for me after I saw the results.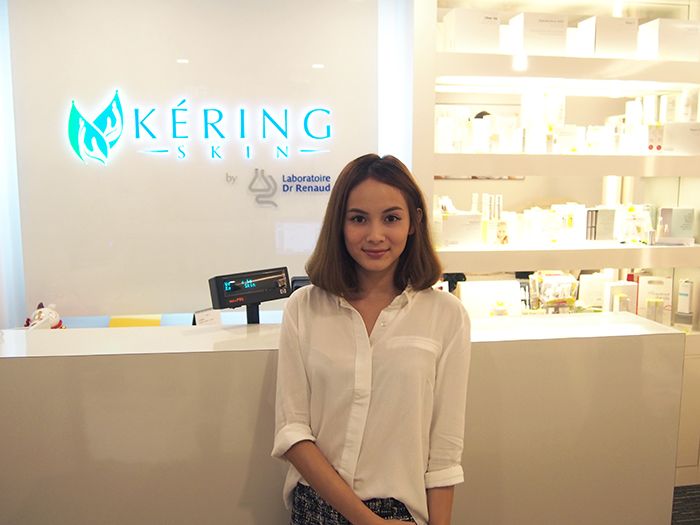 Taken a year ago before my trial session at Caring Skin (it was renamed shortly after)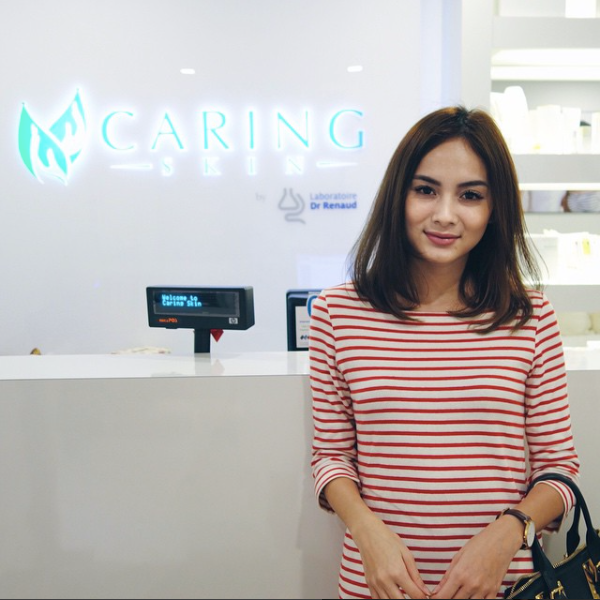 Taken in June 2015
The main difference between
Caring Skin
and other beauty spas is that, you never know what facial treatments you will be doing on the day of your appointment until the aesthetician has done a thorough check on your cleansed skin. Having personalised treatments will better target the problems your skin is going through that month. Whatever your skin is lacking of - moisture? collagen? elasticity? etc, Caring Skin provides the solution in the form of facial treatment during that session. This way, you can expect your skin to always be well-fed and in tiptop condition.
This picture was taken right before my first session at Caring Skin I'm not sure if you can tell but my skin was looking a little dry, rough and was extremely dull-looking.
Also with makeup on, this was taken in August 2015 while waiting for my pampering session to start. My complexion looks smoother, definitely healthier, more supple and emits that little bit of glow! I honestly have no idea how much my skin has improved IF I weren't looking back on pictures to do this post.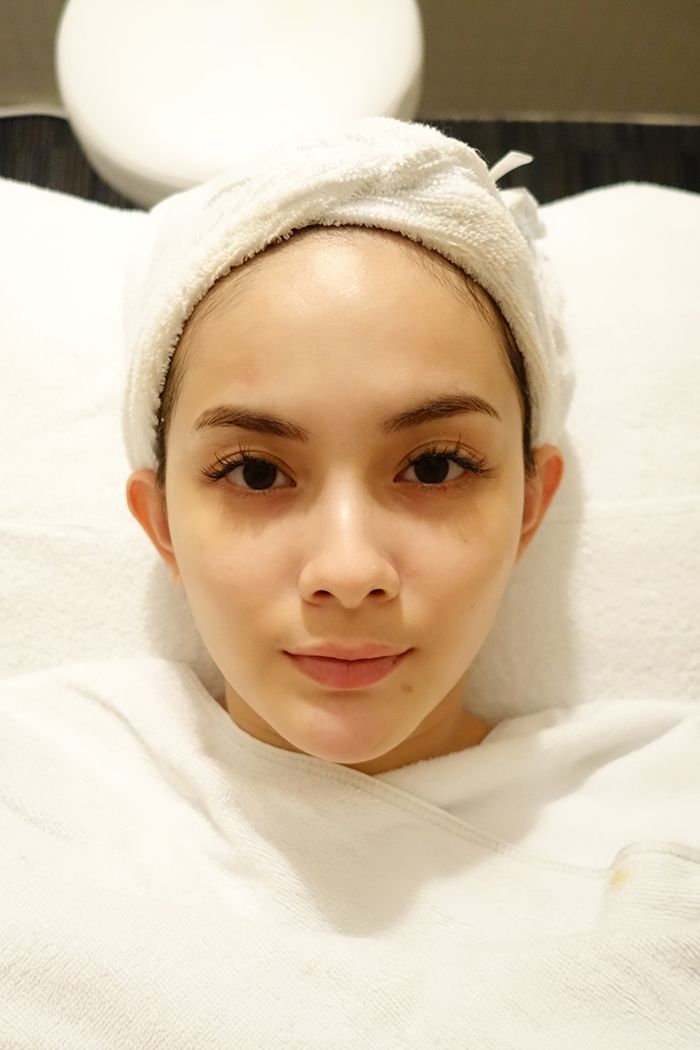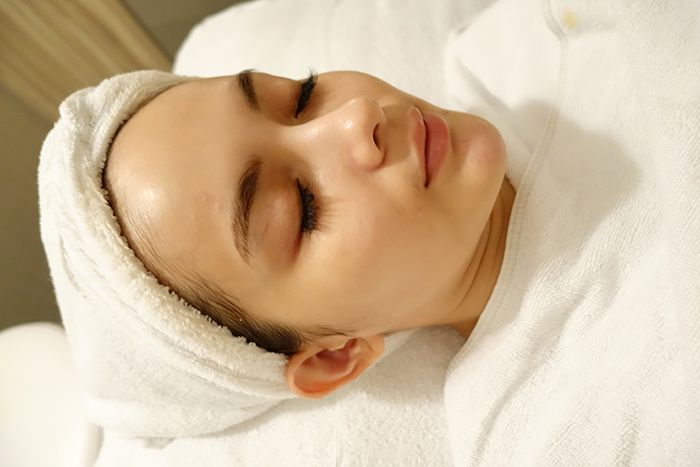 Okay, maybe makeup did the trick in the previous picture. Here's my naked skin after cleansing and I promise, no editing was done to the above photos. To say I am surprised by the change is an understatement. Caring Skin practically revived my (almost dead) skin!
One of the treatments that has improved my skin is the MatriCol Refiner Treatment. It is Caring Skin's best collagen facial, where a facial peel and collagen is combined to renew your skin cells. Using a carefully chosen acid suitable for your skin and Gluconolatone as its main active ingredient, even the most sensitive skin can undergo this treatment to achieve improved radiance and brighter skin. To top it off, one of the best collagens used in the aesthetic field will be applied before the end of the treatment, slowing down premature aging and tightening of skin.
The main reason why I stayed on with
Caring Skin
is because I trust the brand. I can feel that Subrina (Founder of Caring Skin) genuinely cares for her customers and wants them to feel comfortable and beautiful in their naked skin. She strongly believes in NO hard-selling and only uses products with natural ingredients. The products used in Caring Skin are from Laboratoire Dr Renaud (
http://ldrenaud.com
) by the way! And of course, I stayed on because I see improvements in my complexion. Now, I'm gonna be concentrating on my under eye dark circles and Caring Skin uses "gua sha" 刮痧 so let's hope I'll see results in a couple of months!
It's been a year since my skin analysis test so I think I wanna go through the test again to see if my skin really improved that much. I'll definitely keep you guys updated!
Special Promotion
Mention my name "Jessica" when you make your appointment with Caring Skin to enjoy the first trial of the MatriCol Refiner Treatment at $98 (U.P. $298) and eye-treatment during off-peak hours (11am-5pm) at $68!